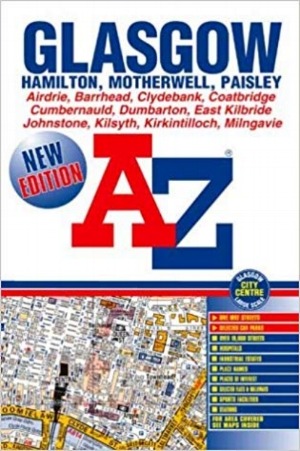 When someone mentions an A-Z of Glasgow I am immediately transported back to when I first came to the city well over thirty years ago and armed myself with the trusty A-Z of Glasgow map book. That's what you did back in the days before internet, mobile phones and google maps.
Ian and I first met on Stornoway whilst running the Hebridean Challenge, a double marathon event, and the following year we headed to Cape Wrath along with our other Hebridean amigo Sarah. The rest is history. We have all continued to run each choosing our own path, challenges and adventures; keeping in touch, comparing experiences, supporting, encouraging and still getting together for the occasional run.
Ian's current interest is all about running stories: setting runs and challenges that in themselves create a story or involve an element of story; often less about distance and more about experience. Enriching the running experience. A number of these runs have been an A-Z within a chosen locale. It is self-explanatory. Find landmarks ranging from A – Z and run round them in alphabetical order.
I have to say that I felt honoured when he asked me to share his Glasgow A-Z. Several thoughts bubbled through my mind: could I work it into my training schedule for the Great Glen and Gobi 100k? How did I feel about a lot of tarmac? Glasgow, the dear green place, is known for its parks and green spaces and has more green spaces per capita than any other European city, but getting between landmarks would inevitably involve a hefty amount of tarmac. Then latterly, would the sepsis and cellulitis in my foot (after a run in with the cat) have healed sufficiently well to allow a run.
The fates were in our favour and it all came together with the Glasgow A-Z being my last long run before the Great Glen. Ian set my expectations well, it would be leisurely, would require a sense of humour (Nice 'N Sleazy – really?), and would involve cake and coffee stops. Perfect.
I was intrigued to see the route: so many landmarks to choose from; which would he choose. The first draft had a few surprises which were at first glance perplexing. Then I realised that whilst for some letters there was a plethora of choice, for others a dearth that required a bit of out of the box thinking. There was also the logistical nightmare: finding a way to join the dots that did not involve constant running back and forth over the same ground and meeting yourself on the way back.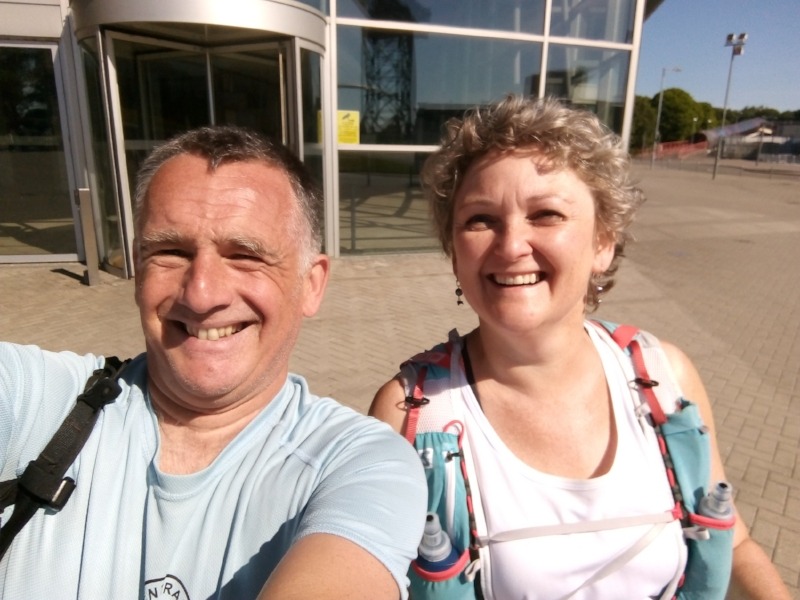 So, here we go, 21.5 miles, 26 landmarks, 2 coffee stops, ice cream and ginger beer and a few surprises. The day started at the 'Armadillo' aka 'Lally's Pally', aka the Clyde Auditorium. Then along the river to the Barras market, a great Glasgow institution. Up to the cathedral where we discovered the Glasgow Evangelical Church and a covenanter martyrs grave sitting at the back of the precinct in the shadow of the cathedral. Down the hill past the necropolis to the Drygate brewery which was just opening. The day was heating up, it was tempting, but we refrained from stopping for a quick pint.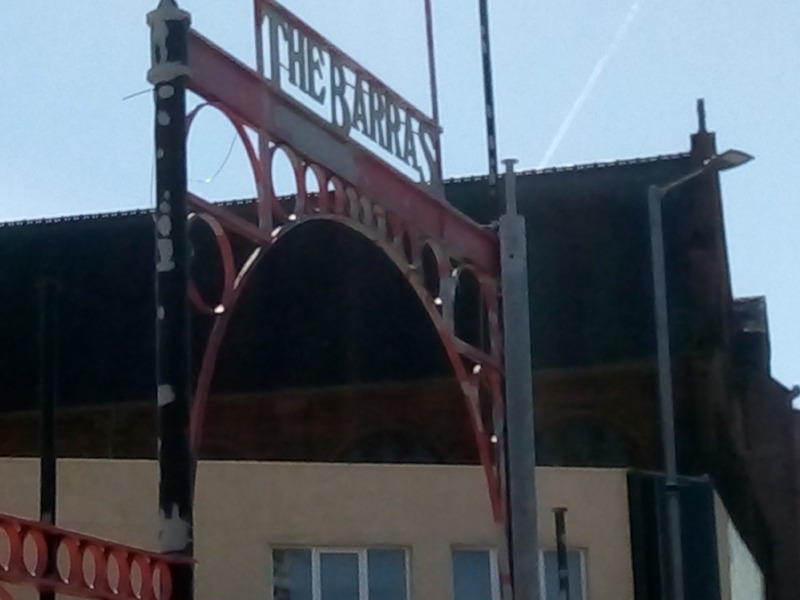 St Enoch's, that edifice of modern architecture (spot the irony). Back along the river to the Finnieston crane an icon of Glasgow's great ship building story. We then jump across the river and along past the BBC to the Glasgow Tower at the science centre, then north again to the Hydro, India Quay and Jamaica Bridge harking back to the days when the Clyde bustled with trading vessels from around the world.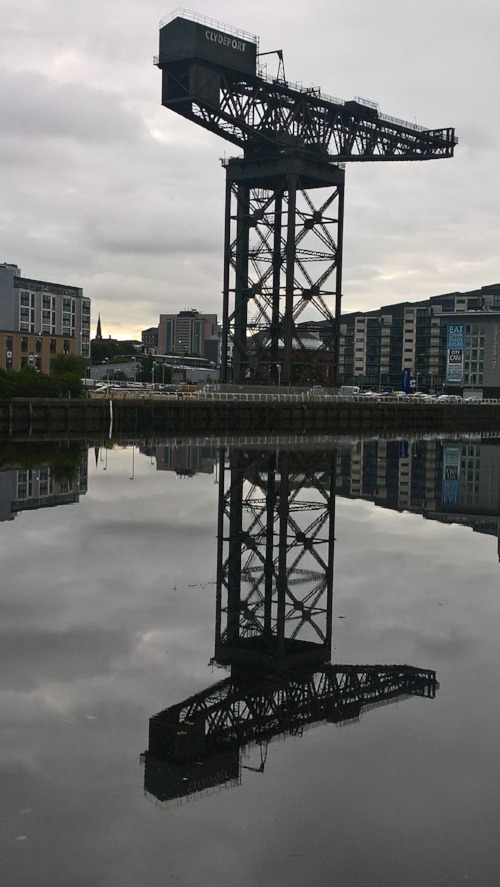 King Tut's was next. A tiny music venue with a huge reputation and where many of the great Scottish bands and musicians started their careers. Time for a coffee stop, but first the statue of the Lobby Dosser, Bud Neill's famous cartoon character from a strip that appeared in the Evening Times. We jumped across the road to have a coffee in West of the Corner, which in a previous life had been the Halt Bar, another institution back in my student days.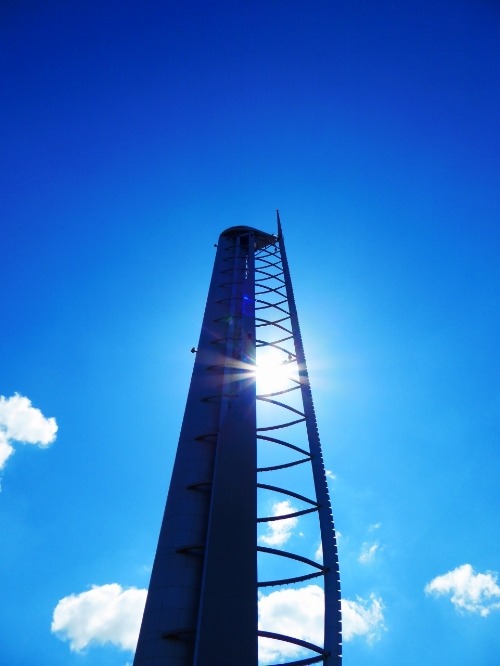 The Mitchell library was next on our route, one time home of the Women's Library (a little known fact). Things went a little low brow after this as we jogged along Sauchiehall Street to the Nice 'n Sleazy nightclub which has been the undoing of many a Glaswegian's 'night oot'. We then retraced our steps down Woodlands Road to the Old School House pub formerly one of the first public schools in the city. Up the hill next to Park Terrace and a glorious view of over to the west and over the park where the Glasgow Mela was in full swing. We then continued west onto university avenue and a nostalgic stop at the Queen Margaret Union – my old student haunt with many memories. Back to the river and the Riverside Museum of transport and an amazing purpose build space. Time for cup of tea and a scone outside next to the tall ship before bagging the last few locations. It was really rather hot now.
Phew: Squinty Bridge next and then a slightly circuitous route to the Tenement House Museum, which to my shame I have never visited. Our odd route took us past a beautiful synagogue nestled in Garnethill in the most stunning Georgian building. We had been doing quite a bit of looping back on ourselves and this continued as we trundled back to the University stopping near my old department at Gilmourhill Halls, closely followed by Voltaire & Rousseau second hand and antiquarian bookshop provider of many of my university books.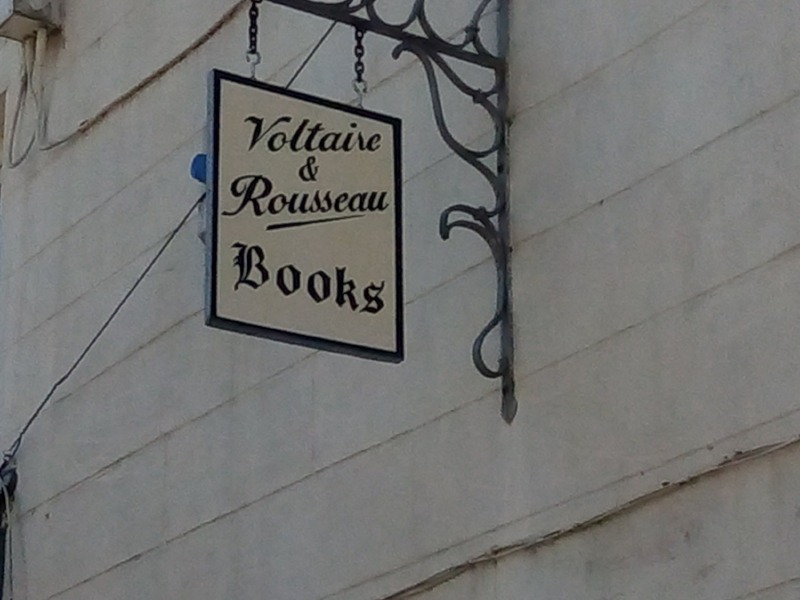 We were getting tired and hot now so a quick change of route to avoid doubling back to the city centre again: the Wellington Church another stunning piece of Georgian architecture, which is equally if not more amazing inside. We then dropped down Byres road to Partick X and agreeing to stop for ice cream at the University Café on the way back up.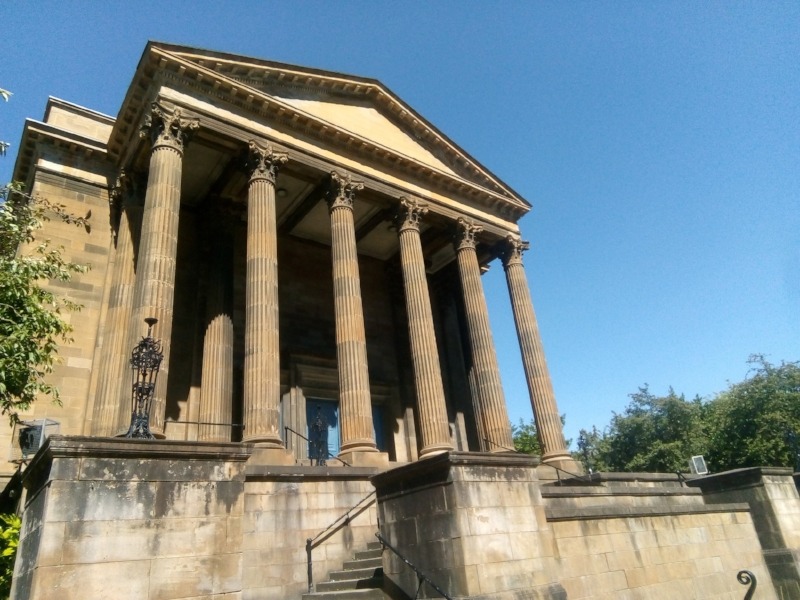 Yorkhill was next. The old maternity and children's hospital looking rather post-apocalyptic now that it is no longer in use, and I half expected to see zombies shuffling round corners. The last leg now. Zensation on Queen Margaret Drive. As agreed we bought ice cream and ginger beer on the way enjoying a short walk as we consumed them and made our way along a very crowded Byres Road. Zensation: a Chinese takeaway. Class! And a typically Glaswegian end to the day.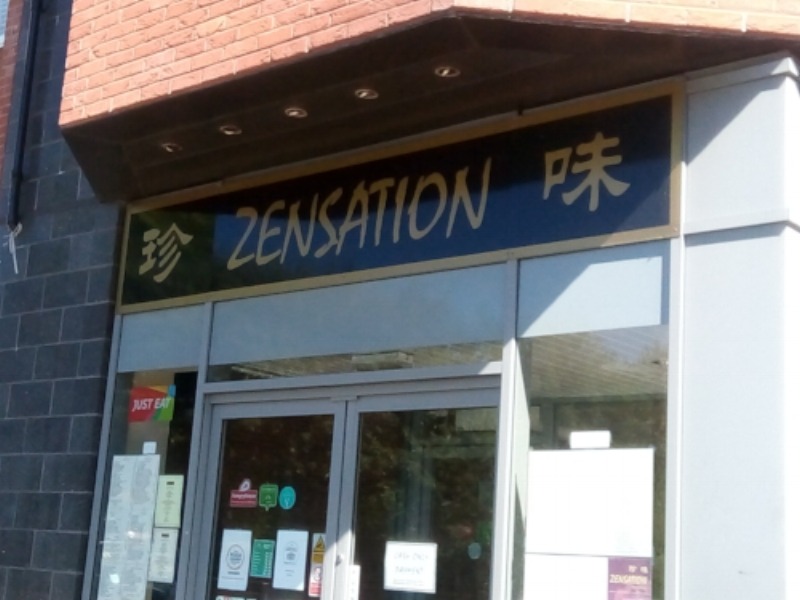 It had been a good day. The miles passed quickly. A leisurely pace, time taken to appreciate the city and landmarks, a couple of unexpected finds, good company, plenty of chat, coffee, tea, scones, ice cream and ginger beer. What is there not to like. We don't often take the time to appreciate what is on our doorstep and this was a great way to just that. There could be something to this running story and A – Z lark. Thank-you Ian.