Roadtrip! After knocking a few ideas and plans back and forth we decided that the Global Odyssey 100 Gobi expedition should start with an eight-hundred-kilometre, two day road trip from Ulaanbaatar to the capital of the Gobi Dalanzhadgad, with an overnight stop at Mandalgovi – middle Gobi. Time to sit back, relax and get into the zone. What can I say: it was epic.
The Ulaanbaatar gridlock was not too bad as we headed south out of the city sprawl passing construction site after construction site all of which were advertising as luxury residential apartments: who was going to live there? There was a lot more building going on since our visit in 2017, maybe a sign of the economy is recovering after a collapse in 2016.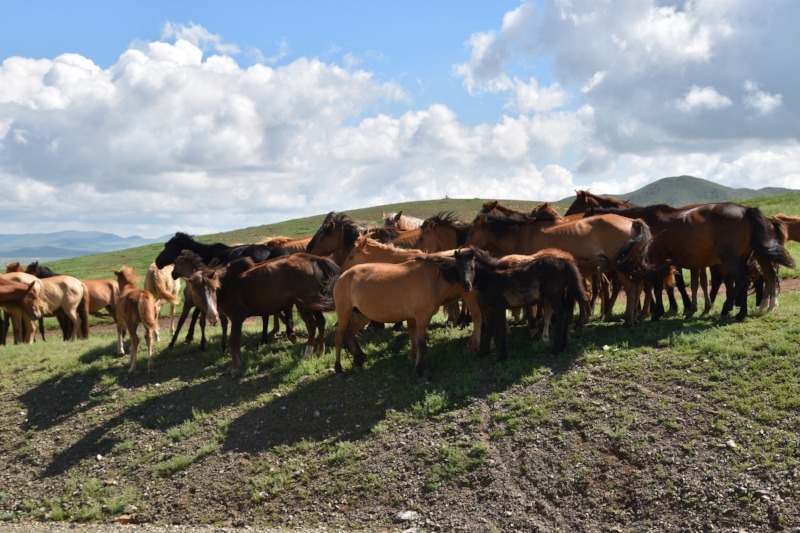 This gave way to rolling hills and grassland scattered with gurs and our first sighting of Mongolia's famous horses as we passed a gathering, perhaps a horse sale. As the landscape started to open up we began to get a sense of just how vast the Mongolian plains are and it is hard to describe that vastness. Luck was on our side: there were some horses close to the roadside that we were able to stop and get a closer look at. As I stepped out of the vehicle I was transported back home by a familiar scent: warm earth and pineapple! Who would have thought pineapple weed was universal. As the journey continued we spotted vultures and eagles including an eagle sitting on a post by the side of the road just as a buzzard or hawk might at home: awesome.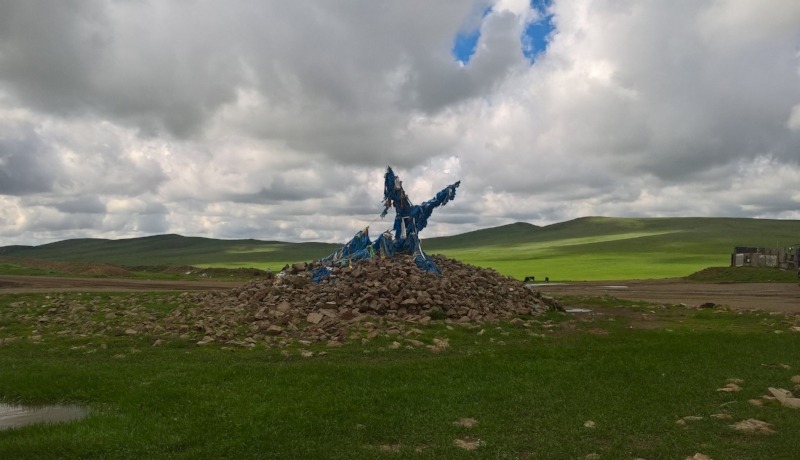 As is the Mongolian custom when starting a journey – an odyssey – we stopped at an ovoo on the edge of the Gobi, walked round it three times and added a stone: to ask for a safe and successful expedition. Our pre-conceptions of the desert were about to be well and truly shattered. When someone says 'Gobi Desert' to you what do you imagine? Heat, sand, rocks; a barren, harsh lunar landscape with little or no life. This was far from that.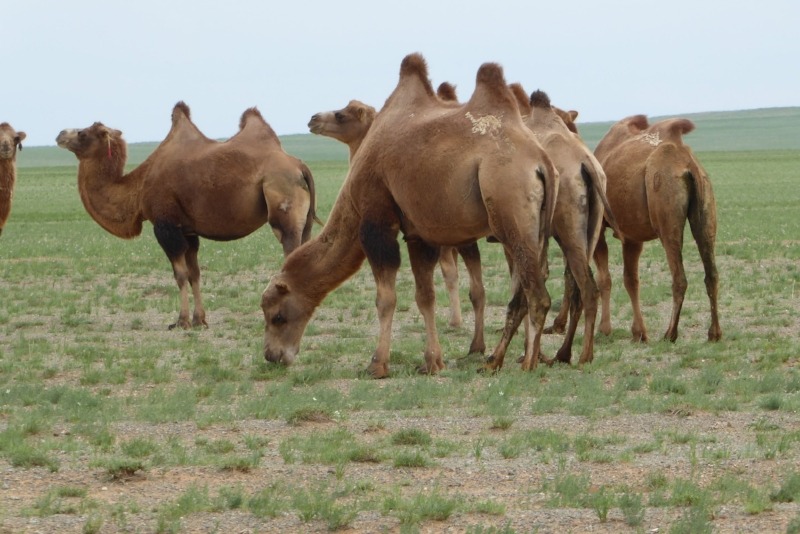 We did not realise we had entered the Gobi. It was green and lush teeming with flora and fauna. Rains and flash floods in July had brought it to life. It had been about fifteen years since the Gobi had been so lush and green. Soon we spotted camels. Their humps full and upright thanks to the availability of water and food. And when we walked about, there were lizards and insects scurrying about amongst the plants and flowers.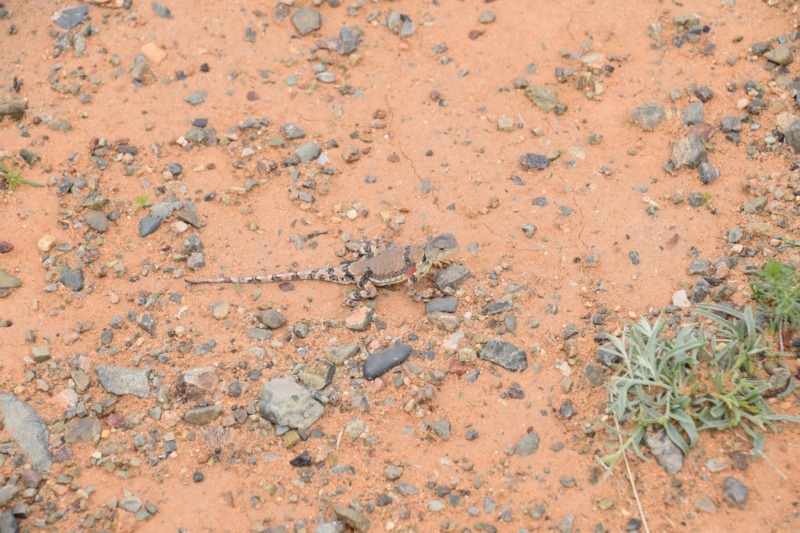 A stop to turn over my legs, road test kit and get some pre-run photos revealed yet another surprise; the masses of flowers across the plain were chive plants, known Gobi Onions; acres of them as far as the eye could see. It was extraordinary and most curious to run amongst as your footfall released a warm oniony aroma.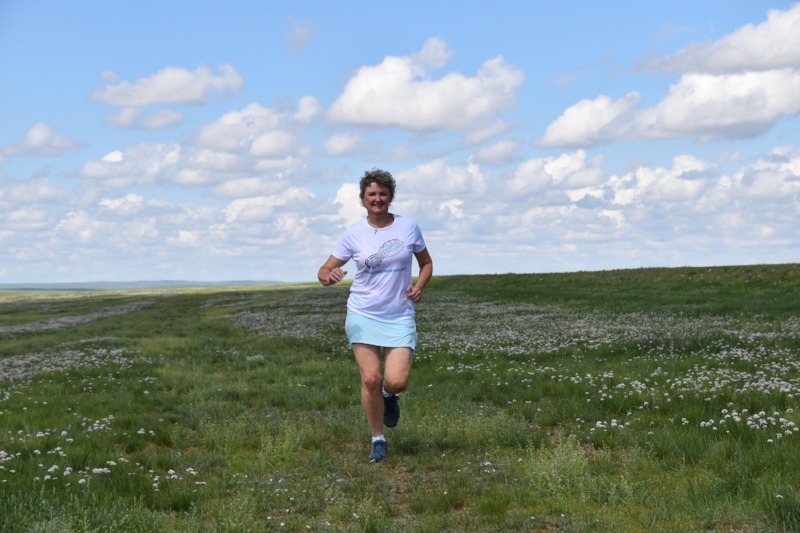 Next stop Mandalgovi and a night in the hotel from the shining: I kid you not.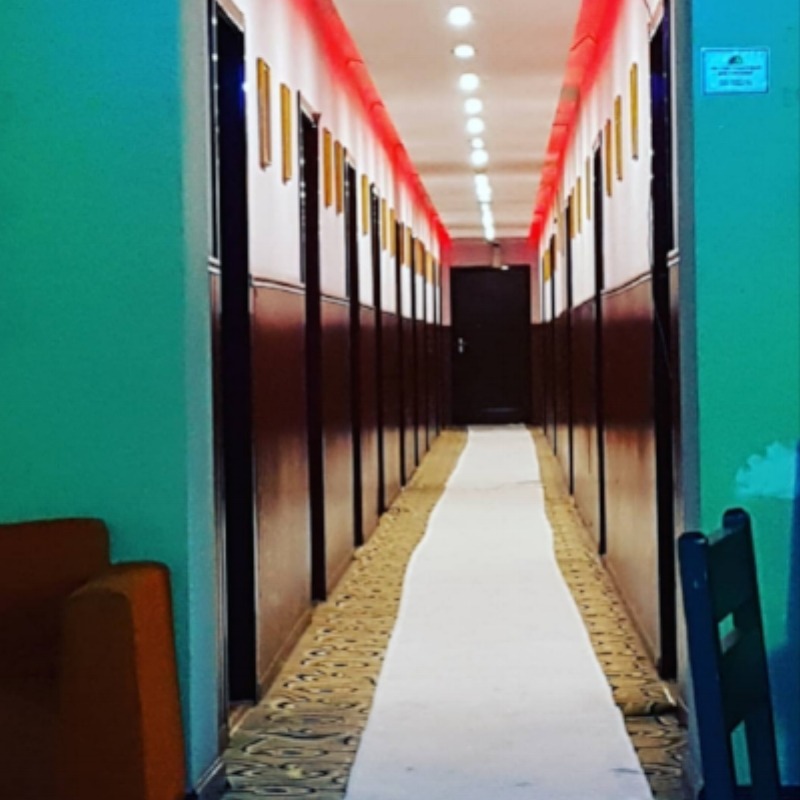 All part of the desert experience complete with a corridor where you expected to see twins, a communist mural, only enough toilet paper to wipe a mouse's bottom, strange coarse hair protruding from the shower room tiles and dodgy electrics. Running diva even had a princess and the pea moment: the bed was so hard I got a bruise on my hip!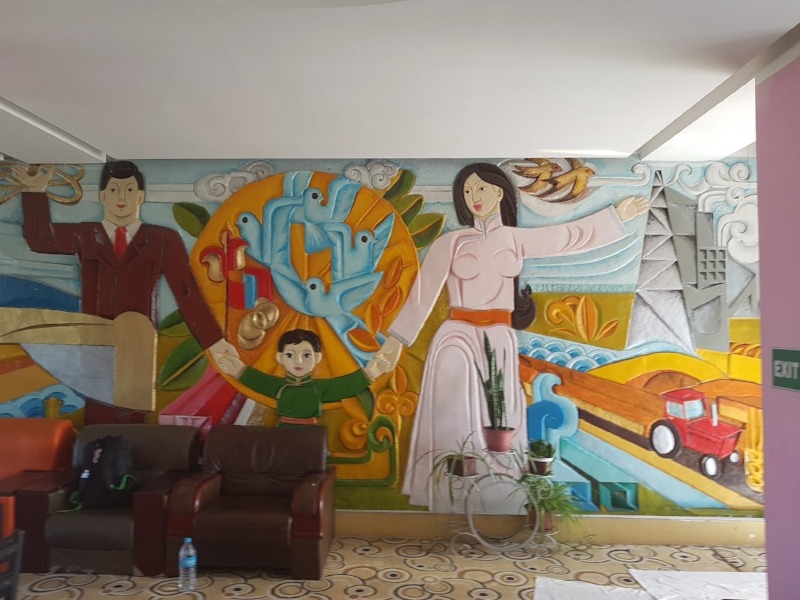 We explored the town finding a park with fantastic views of the surrounding area and which also reflected Mongolia's culture and politics with its mix of statues and shrines: an ovoo alongside a communist style statue of 'happy workers'; a statue of Zava Damdin a distinguished Mongolian lama, a sculpture of a horse hair harp and the winged hoof horse from Mongolian legend.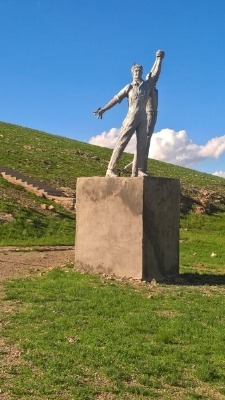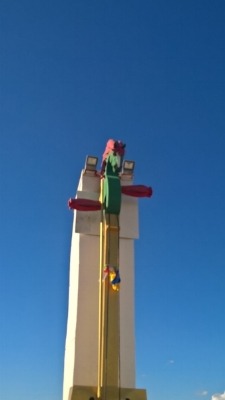 In the town itself statues of Lenin and Sükhbaatar (founder of the Mongolian People's Party and a key figure in the fight for independence in 1921) rubbed shoulders with a statues of a wrestler and bears. Whilst a Bhuddist temple and monastery sat next to the state government building.
Day two of the road trip got underway with a stop at a 'bye-bye place' on the edge of the town next the race course. A 'bye-bye place'? Is this a thing in Mongolia? In deed it is. These spots where people gather to bid farewell to each other are found on the edges of towns and community areas. I assume that this is related to the nomadic culture.
What can I say about day two of the road trip? Take day one and repeat: the plains just stretched out as far as you could see, flat and vast. A greater sense of remoteness came as evidence of humanity decreased, fewer communities, fewer gur settlements, fewer vehicles and horses. There were still plentiful herds of camels and goats. The banks of clouds over the plains and the changing light provided a constant source of interest. Lunch today was in a 'truckers' roadside café: a massive bowl of noodle soup with some indeterminate leathery meat. It would seem that roadside cafes are the same the world over.
Eventually, off in the far distance we saw the shadow of mountains and then Dalanzhadgad. We still had sixty plus kilometres to go. As the town drew closer the seriousness of the rains and floods became more apparent with section of road subsiding or about to. I could also see tree planting in an attempt to reduce the erosion.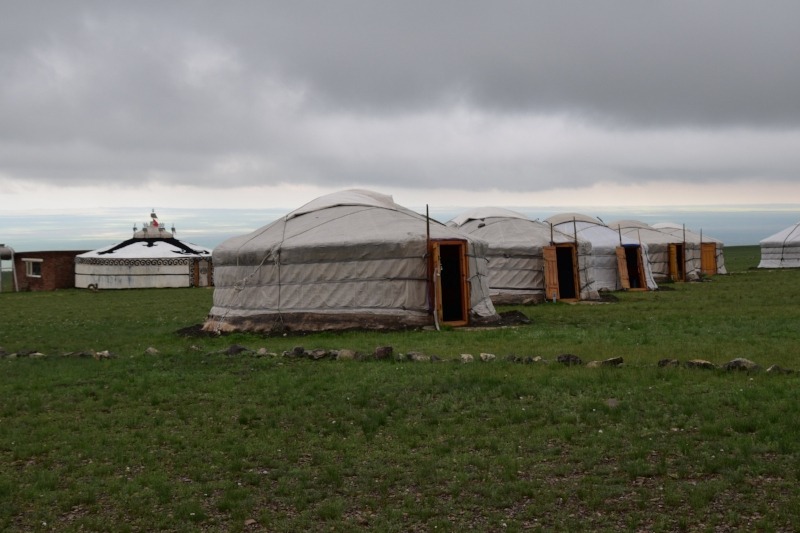 We passed through Dalanzhadgad to our gur camp and start point for the run. It was well provisioned with flushing toilets, hot showers, electricity and a tasty supper served in a big dining gur.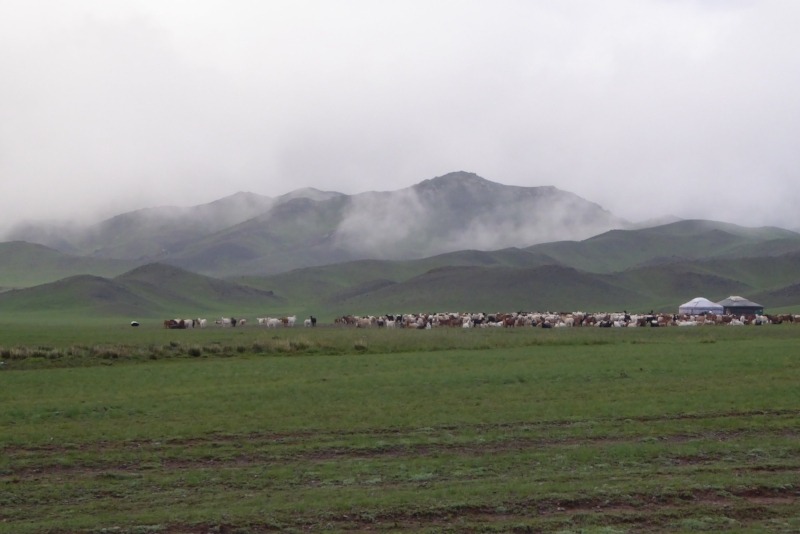 It was cool, misty and damp when we arrived with low cloud sitting on the hill. It is often joked that Scots travel to similar cold, wet climates and here we were unexpectedly home from home in the middle of the Gobi.
---
I am running the Global Odyssey 100 challenge to raise funds for Alzheimer Scotland. If you would like to donate please visit my JustGiving Page.