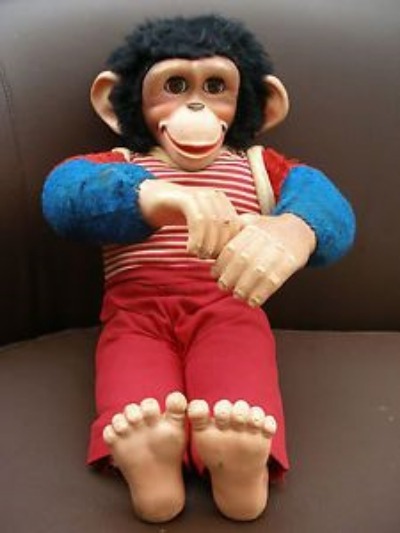 The chimp is dusting off his little red trousers ready for the Great Glen Ultra where he will undoubtedly put in an appearance or two, and may well run amok again flinging pine cones at us in the woods on the climb out of Drumnadrochit.
I was thinking that he had been fairly calm and quiet recently, but Alasdair says not so, and that I need to get him under control: really? I pondered a while.
It would seem that he's getting sneaky these days and is branching out cropping up all over the place: bouts of futile and unproductive frustration, exasperation, procrastination inability to make decisions. He's getting very good with the procrastination, appealing to my OCD and finding lots of at the fascinating distractions, which on reflection are not that fascinating and are a complete waste of time: cue a bout of exasperation.
Alasdair is right. Something needs to be done. A woman with a mission does not have time for this.
What's to be done?
In fairness to the chimp he can be forgiven for some of his disquiet. Thanks to the wrenched ankle, the minor surgery and the Achilles tendinopathy I am undertrained and probably not race ready, but the 'human brain' and the 'computer' have it in hand. We don't want a DNF nor do we want the Achilles problem to escalate. So I am taking a ridiculously long taper with little running and lots of cross-training, which is also agitating the chimp big-time – you can't win. On race day it will be a steady bimble for a finish with no time expectation (other than ensuring I make the cut-offs), taking the opportunity to enjoy the views and take photos.
Since we are going to be out on the Great Glen Way for some considerable amount of time I shall coax the chimp with foam bananas and prospect of running rampant in the woods to fling as many pine cones as he wants. I shall let him have a good runabout, then we can have 'the chat' and this time it will be a bit more wide ranging than the usual immediate race related fears and emotions. Hopefully, as we come into the Queens Park Stadium after 70+ miles he will have vented his feelings, tired himself out and be happy to be bundled back into the awaiting cage and I will have clear head and be able to ramp the mission up a gear.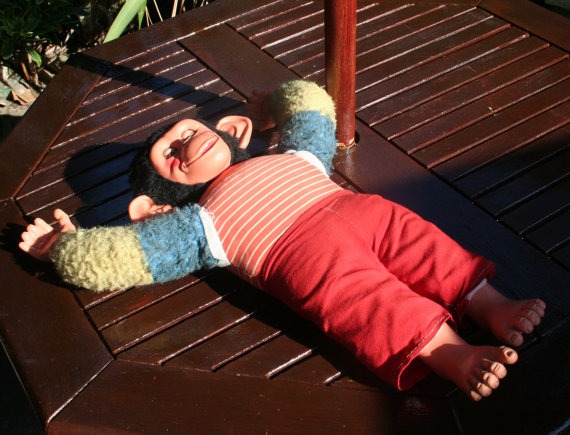 ---
For readers unfamiliar with the chimp and who want to know more refer to The Chimp Paradox by Steve Peters.
For procrastination try this TED talk by Vik Nithy about the monkey in our brain.