Recovery, the last step in the cycle of returning to a more normal routine: train; race; rest; recover then repeat.
I have managed to nail the train, race and rest steps, but the recovery step has been somewhat confounding which has prompted me to ask a few questions of myself.
After the Run the Blades 50k I took a week off to rest because, well, I'm ancient, but also I wanted to hold off until both my body and my head were in tune and indicating that they were ready to get going again. At this point I jumped on the spin bike to test how the old pins were feeling.
The answer was not too bad, but my cadence was well down and I could feel the race still in my legs. As I moved into my first recovery week it was the same story. There was a general sense of fatigue, a few less intervals, a few less kilometres and lower cadence on the bike and shorter slower runs. Week two was much the same and this is when the questions formed in my head.
Should my recovery be this sluggish?
Well, that depends on so many things: the level of effort, general well-being, diet, sleep.
To answer a question with a question: is this actually sluggish, or normal and to be expected?
I had run my first ultra in almost two years, and the event was a ten mile increase on my longest training run.
Maybe it was not so sluggish after all.
Is this just age?
I am two years older and no spring chicken, and so yes; as we age more recovery is needed and it takes a bit longer; I know that. It has affected my training and racing schedule for a number of years now.
What if I can't recover enough to fit in a couple of long runs before my next event?
I will answer a question with a question again: does it actually matter? Surely the focus has to be on recovery and listening to my body to ensure that I am fully rested and recovered for the next event.
Was such a short gap between events a good idea after almost two years not doing events, and what if I am not ready for the next event?
I had left just four weeks between events.
It may not have been a good idea but I refer back to the response to my previous question.
With just four weeks between events I have to view the first event as my last long training run for the second and these four weeks are the taper for the next one.
Using my recovery to maintain fitness then, in theory, I should be ready.
Also, I have to accept that nagging doubt because it has and will always be there and part of the mental preparation is to accept it.
Finally, has the break from events meant that I have just forgotten what the pace of recovery is?
In a word, yes.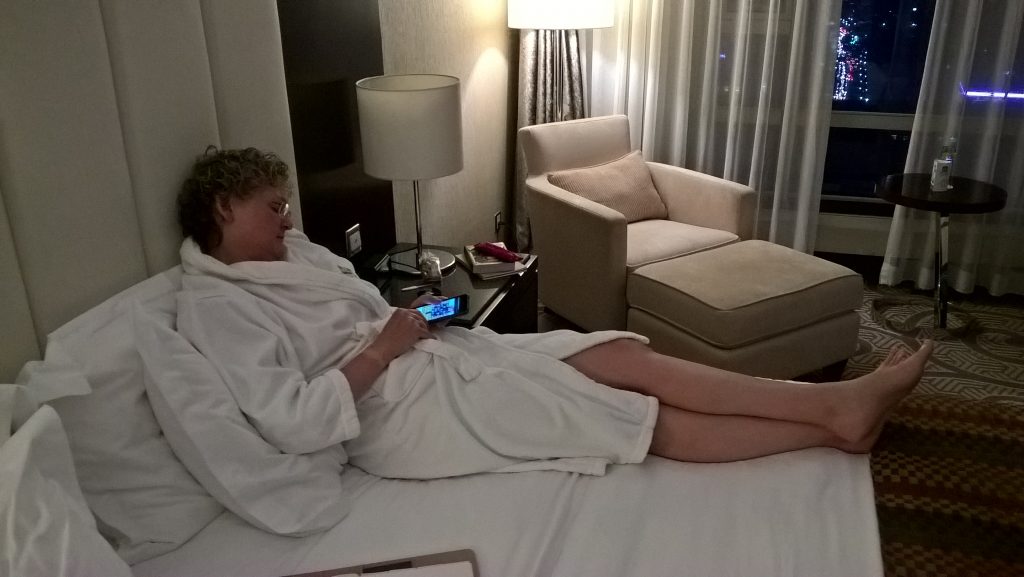 Week three post event and things are starting to normalise. I hit my target for my hill reps; my cadence and distance on the spin bike were back to pre-event level and I comfortably managed a few extra miles on my short runs. It is of course too close to my next event to seriously contemplate a long run.
Am I recovered? In truth I have no idea other than in theory I will be.
And so, as I move to the last part of the sequence: train, race, recovery repeat I have taken last step on the road back. I am now on new road again.
Next week I participate in the Dunoon 55k an event that I have previously not done particularly well in which has always tinged my enjoyment. I will not let my worries about recovery affect my mind set. I have set my expectations. Once again, time is not a target (other than to beat the cut off); I will take the time to enjoy it and the finish; I will especially enjoy the company of my ultra-buddies (albeit limited to the start as I will mainly be eating their dust during the day) and I will remain positive throughout.
The most valuable thing that has come out of the last two years and my road back is the re-calibration. Dropping the miles, savouring the enjoyment of simply being able to run. Knowing that just ticking over can be a good thing. Being able to build back up with no pressure. Learning to take the pressure off myself knowing how important it is to take time to enjoy these early events. It has reminded me why I enjoy running. Goals and objectives don't always have to be about chasing a time and missing out on some of the pleasures because you have totally run yourself into the ground. There is time for that again in future, or maybe not.