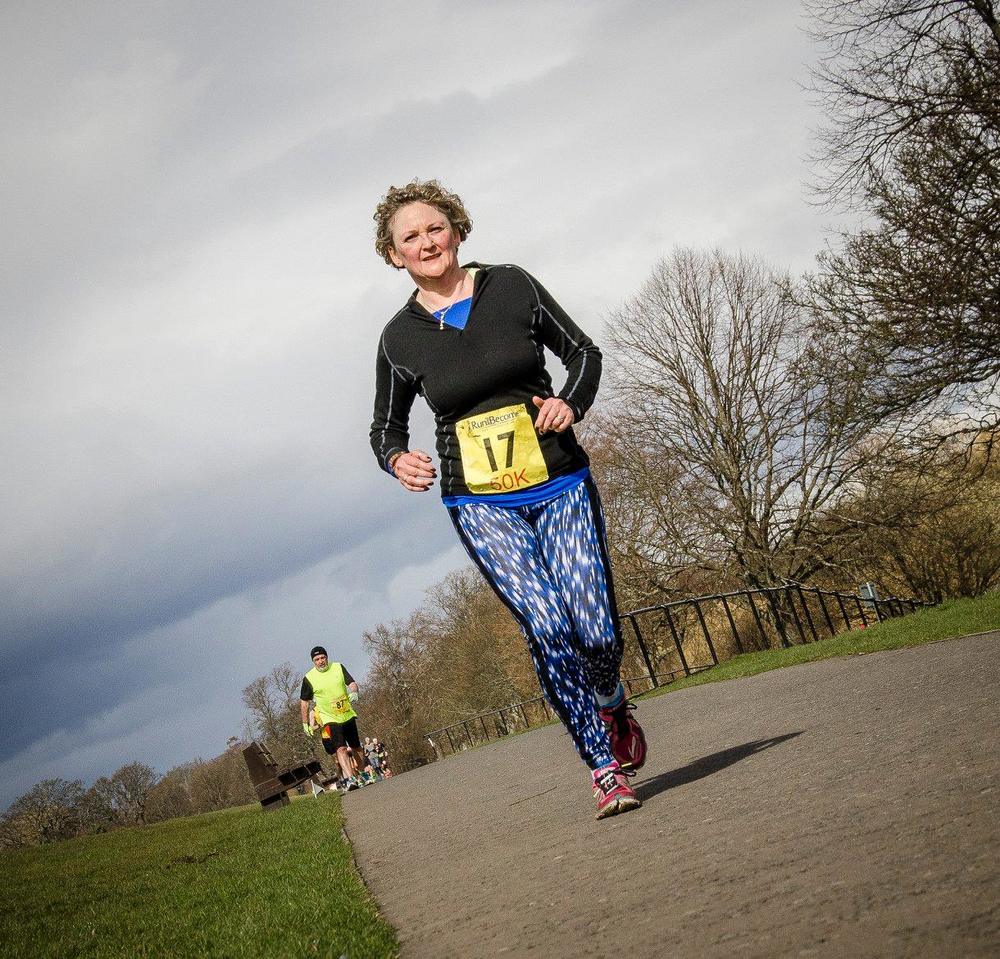 Around and around and around we go …….
Running 21 laps (or double for the 100k participants) round the North Inch in Perth is perhaps not what most people would want to be doing on Easter Sunday. In my case it also meant 'taking the pledge' and leaving a wedding just as the dancing was getting going the day before. But, turns out it was worth it.
The event was the Self Transcendence 50k and 100k races which incorporated both the British and Scottish 100k/50k road championship; and the 100k race incorporated the annual Anglo Celtic Plate home countries event. For me, it was a great opportunity not only to run with friends and familiar faces but to have the honour of running alongside some of the countries' finest ultra-runners and see them in action. Not only that but we saw Ross Houston break the Scottish 50k record by 2 seconds finishing in 2.56.37! He seemed to be constantly lapping me and indeed he was: almost twice per lap!
The weather was relatively kind to us and not as bad as forecast, however it was cold and there was quite a wind to contend with along the back straight next to the river. We had plenty of support from the marshals, crews and the good folk of Perth out with their dogs and walking off their Easter lunch and chocolate.
Now, those laps; it takes discipline and a certain mind-set to be happy running laps and especially short laps. My heart sank when I saw in the briefing that music and headphones were not allowed although there was a glimmer of hope when I saw that exception might be made for slow, back of the field runners: me. Phew, I had a vision of myself going quietly insane with the Groundhog Day effect of the laps.
Around and around and around we go …….
My plan was to start without and see how things unfolded. I was quite glad that I was not facing the challenge of running 42 laps.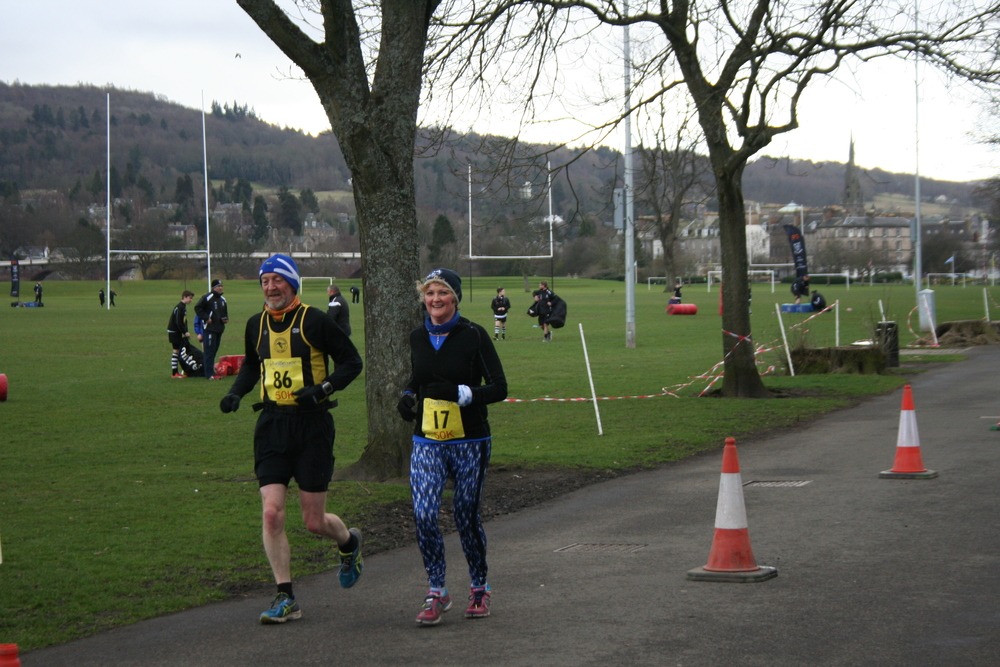 There was a short briefing at 10 and then we were off. The first few laps were settling down and chit-chat time. Best part of a lap with David and then my partner in crime over the first 3 or so laps was Lois. We are like the naughty kids at the back of the class who should be separated. We were both going a bit too fast, caught up in the chat and the atmosphere, and probably subconsciously influenced by the faster members of the field who periodically sped past. Eventually we settled into our own pace and race.
Alasdair made sure my little food station was set up with everything accessible, timed my first lap and then decided to leave me to my own resources and head off to the Black Watch Museum which was just a few hundred metres away.
Around and around and around we go ……
For me the thing with laps is to not get frustrated by them, settle into the repetitive pattern, and set targets or milestones: find the positives. A big positive for me was being able to run 'free' with no pack or belt. Another positive with laps is that it enforces regular hydration and feeding. I have never had issues with food and hydration on a lapped event. Perhaps the biggest positive is the interaction with your fellow runners: fast or slow, encourage and be encouraged by a nod a call-out a brief exchange.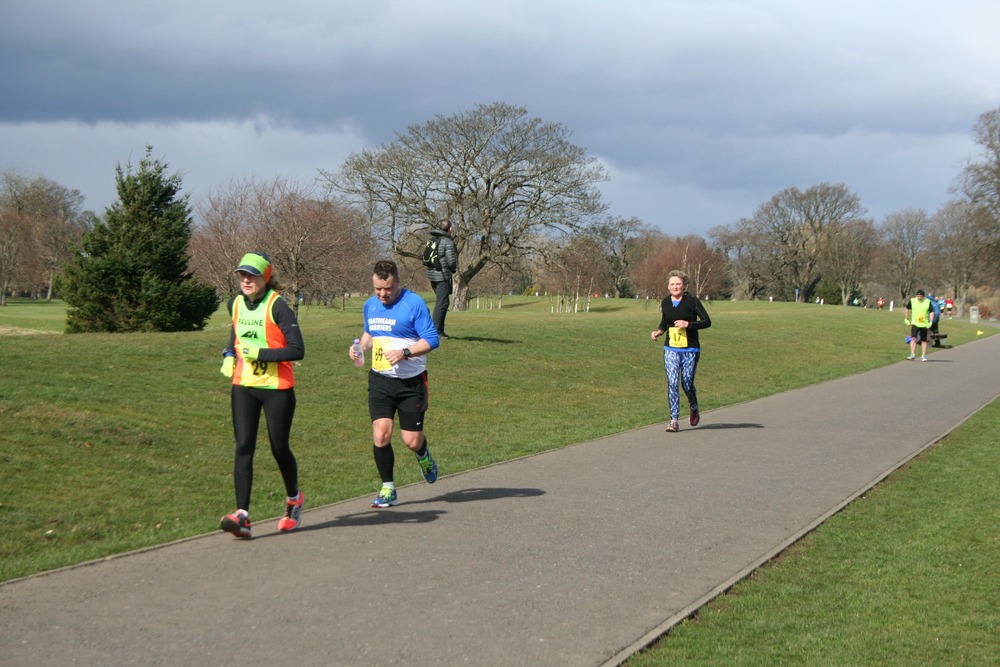 Once I had started a fairly random plan started to form in my head. I would take fluids every lap alternating between water and something with some energy. Start taking on food after lap 4, lap 5 quarter way through, lap 6 over a quarter of the way and a bit more food. Lap 10 almost half way, so a wee kick of enthusiasm over 9 and 10 with a slightly longer stop to take on a good amount of food and fluid, and lap 11 over half way and a shout out from the timekeepers. Lap 15 was my next significant milestone which kept me pushing through a tough lap 13 and 14 accompanied by a chorus of 'what was I thinking'. I picked up mentally after lap 15; only six to go. For some reason lap 17 formed a significant milestone for me for no other reason that it left a round four to go: only four! Finishing lap 19 was the next milestone with the hurrah of only two to go, then one; bam, job done, and one of the best pieces of bling ever!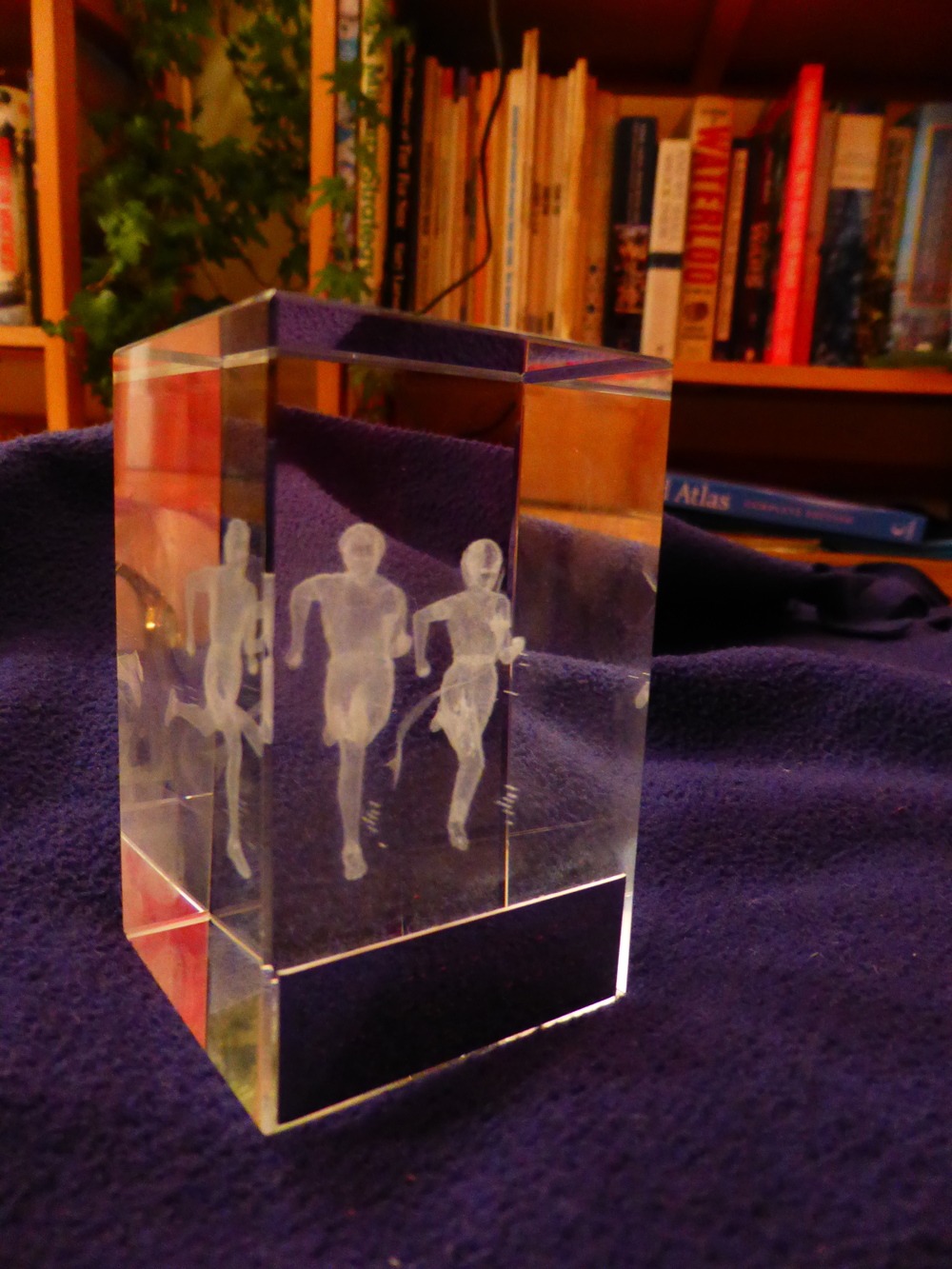 There were physical and mental highs and lows as with any race. I hit a mental low on lap 13 with was exacerbated by a physical low in 14. The 16th and 17th laps were physically hard and I had to push mentally, setting myself targets within the laps; the next bench, the next corner, that marker, and every time that small boost as I passed through the finish arch and the timing mats beeped.
Around and around and around we go ……..
And that is my Zen of laps. Count through, set milestones, encourage and be encouraged.
How did it go?
It was to be a steady state run to get me a 50k benchmark to work with for the Global Odyssey. Could I run 50k in a time that would work within a 12 hour window landing to take-off in each destination?
Alasdair re-appeared just as I was finishing lap 9 expecting me to be about 2 laps behind that. I was surprised too and even more surprised that I managed to maintain a fairly steady pace. My aim had been to try and finish close to 6 hours and if I could sneak in just under and I mean just-under, seconds would have done me, I would be very happy indeed. Alasdair went for lunch and returned just as I finished lap 17 at which point I was confident I was going to finish on target, not fully realising I was well ahead.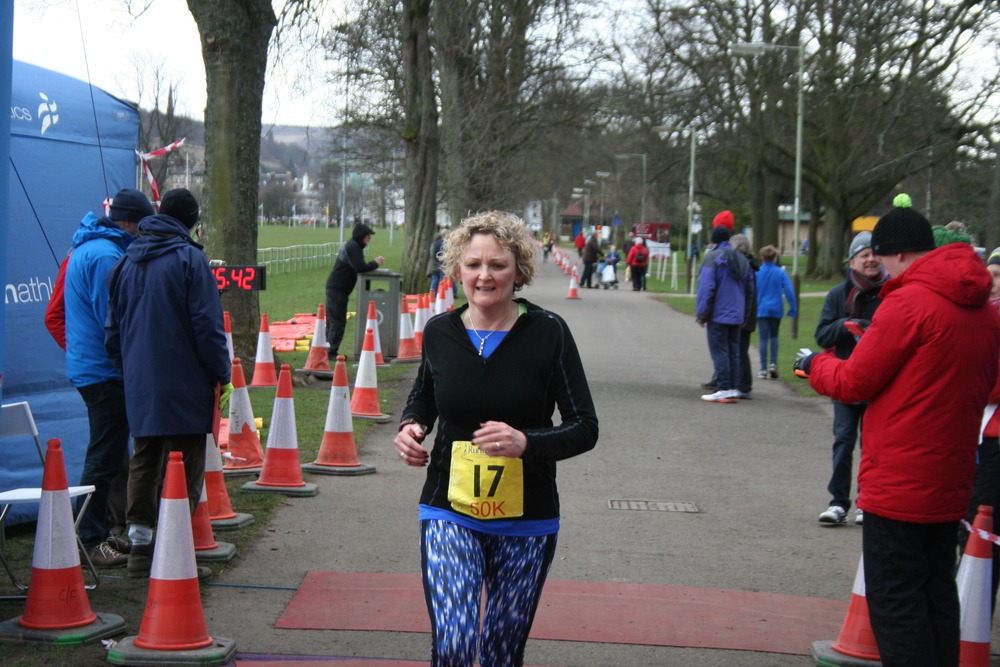 My final time was 5:45:40, a sneaky wee PB and bagging 2nd in age group. Global Odyssey, here we come.