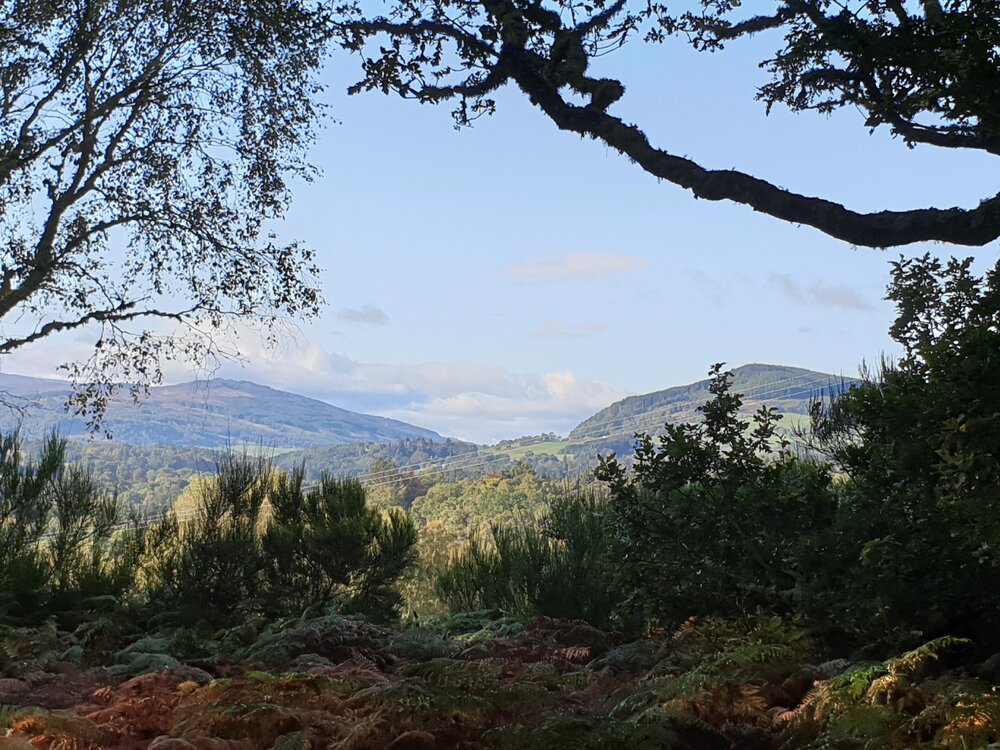 Life goes on and with it we move on.
Just as with our running we hit peaks and troughs, get injured, have to cope with the unexpected, find a plan B. We have to move on or we just simply stop.
Life was turned upside down over the summer and running took a back seat. As I covered in my last post the desire and motivation to run had disappeared just when I needed it most.
At that point I was about to attempt the Thieves Road Ultra on insufficient training and in a poor mental state, but I needed to put a stake in the ground, and screw my 'courage to the sticking post'. Not surprisingly it did not go well, but I got back out there, and a time out after 25 hard miles was respectable under the circumstances. I was just not strong enough physically or mentally to push and tough it out, but I was among friends, my second family, and they looked after me. It was a tough and beautiful route through the rolling borders countryside, a worthy challenge and I will be back stronger and better prepared.
It was a turning point though. I needed to get back on the bus. I needed to get my running back on track and with it my life. A new strength programme was drawn up, the spin bike dusted off and the mid-week runs reinstated. Weekends were still tricky with not much time for training due to the on-going trips to Fife and mum's house.
A friend suggested trying some long walks rather than long runs to take the pressure off myself, an excellent idea! A few weeks later I headed out solo on one of those glorious late summer/early autumn days and to where else but Bridge of Orchy: Rannoch Moor, the only place to be on days like that. Muscle memory kicked in and I found I was running more than I had anticipated covering a solid twenty miles out and back.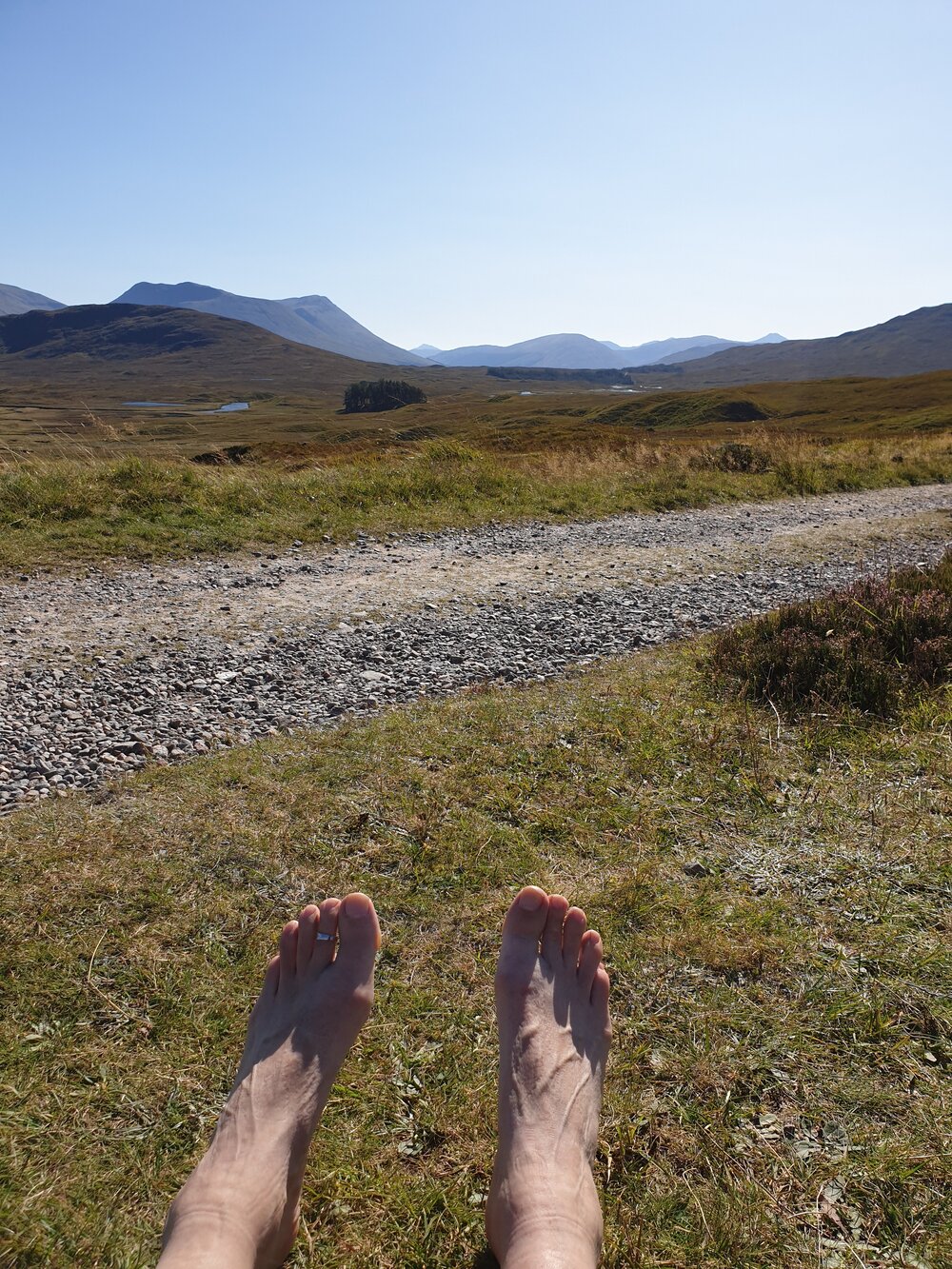 It was a new take on the long run. Less about hammering out the miles as quickly as possible but more about place and head space. I could have new approach here: run 5 miles, stop for a picnic coffee and scone; run 7 miles and stop for picnic lunch, remove shoes, enjoy the view; shoes back on complete run. Result, a more relaxed run, my soul refreshed. It was entirely guilt free and all about me. Curiously, I realised there had always been an underlying hint of guilt with these days out. That sense on Mum's disapproval and not knowing how she would respond when telling her about my day. Perhaps, from a hint of envy on her part, no longer being able to get out to the glens and hills. Lesson, always take the time to appreciate the beauty, the thing that mum missed so much.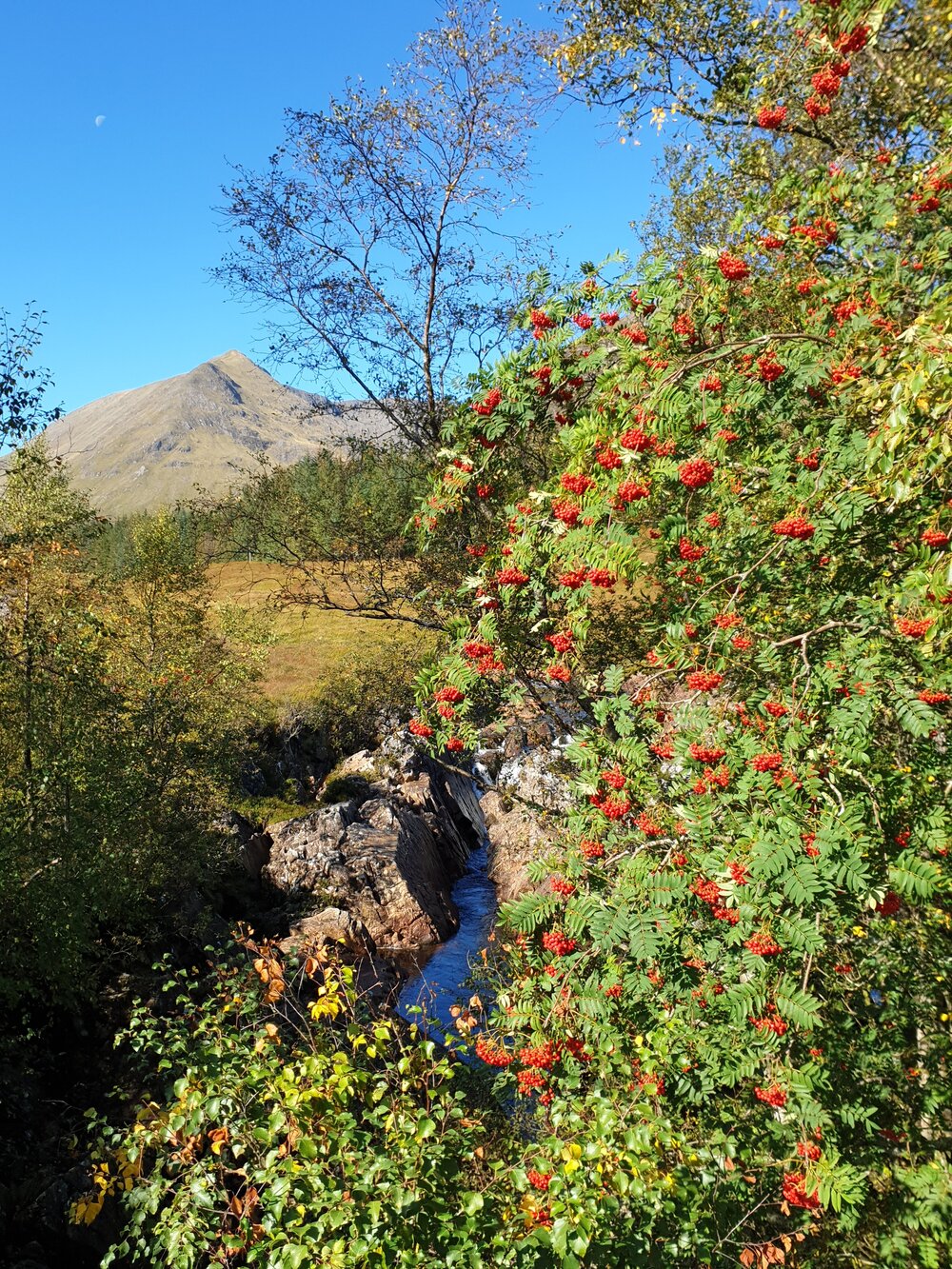 It was also time to turn my attention back to the Global Odyssey. Two continents left, Oceania and North America. Plans are coming along and flights to New Zealand are booked for February. Then all being well my last Global Odyssey run will be back in Canada at the beginning June, running on my birthday. Honestly, it has been easier to plan, fewer considerations, set to my timetable and agenda. But with that, there is the inevitable hint of guilt and sadness. There would have been the usual friction with mum over the trips, but ultimately, as I now know, her pride in the achievement.
Slowly but surely, the running part of my life is coming back together. It is undeniably, inevitably different, subtly so. I haven't quite put my finger on it; freer, less prescriptive, appreciated more, re-evaluated perhaps.
When life has as you knew it has turned to chaos and normality has flown out of the window you have to roll with it, accept that it is all change, and piece it back together. I started with the running. It seemed the easy one to tackle first knowing that it would help with everything else.
As for the rest of life, well, I am back on the bus there too.
I realised that my 'normal' was long overdue an overhaul. It is easy to keep with the familiar routine, but it can also constrain, even be a source of stress. It has been a seismic shift. Guess what? The world does not end because the house is untidy and the fridge empty. The millstone of the weekly Saturday 6am trip to the supermarket is gone. It is not needed. I am now free to have a lie in, or just get up and go and get an extra hour or so on the trails; or, if I choose, go to the supermarket at 6am.
The mess in the house as it filled up with boxes, furniture and paintings from mum's had to be dealt with and with it our own clutter and detritus. I was roaming restlessly from room to room with something not unlike the dreaded 'taperistis'. Time to start that ultra.
We are now working through the house room by room, box by box, tidying, clearing clutter, re-arranging, decorating: creating a fresh calm space with new and familiar things. Little reminders of mum and dad, and things of our own, long forgotten and brought back to life.
My aunt has become my new mum. Always close we have been drawn closer still by our grief and love. It is warm and comforting.
There are good days and bad days, but the bad days are getting fewer. Running and daily life are inextricably intertwined.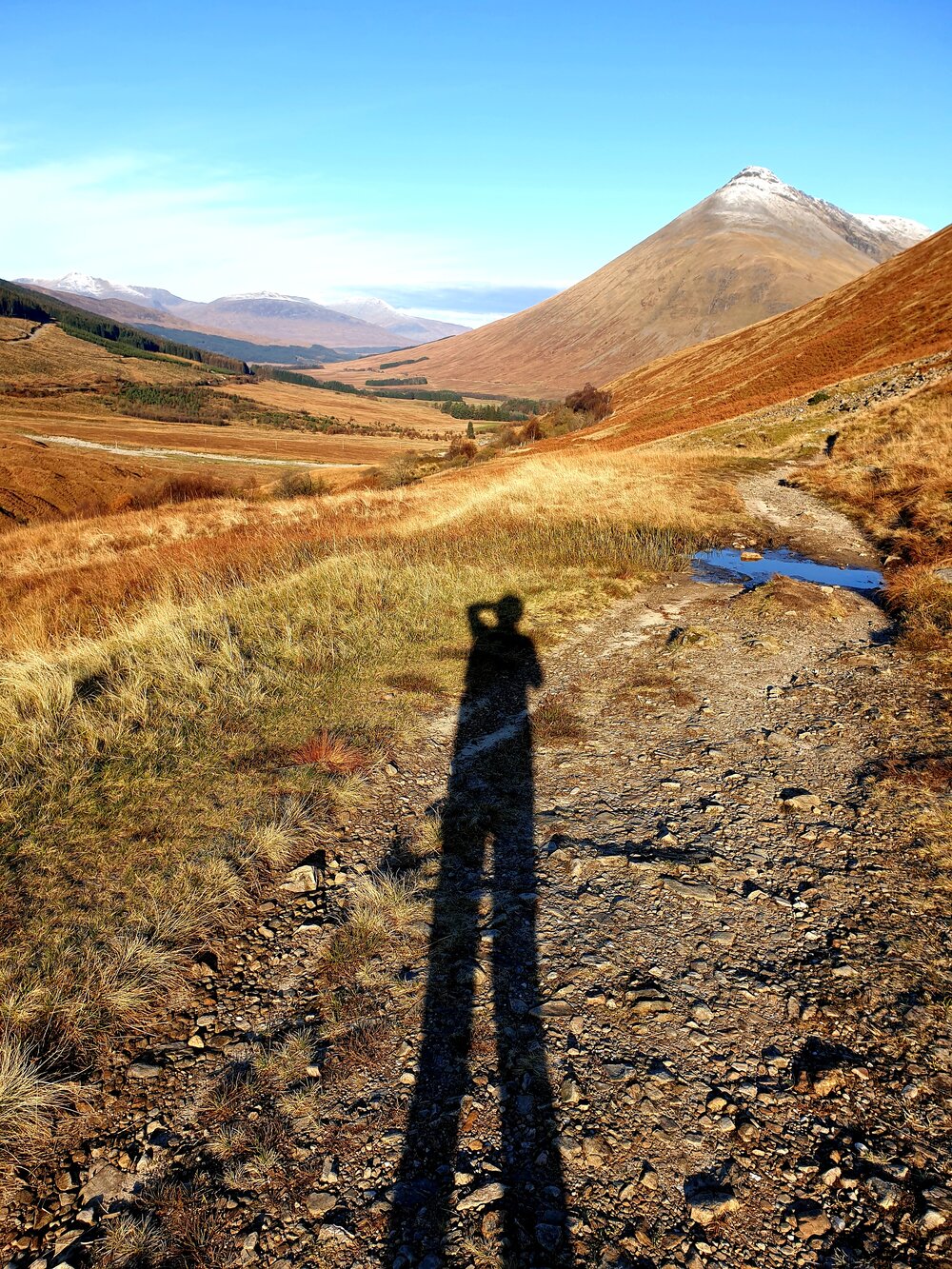 There are days when I just can't cope with the workplace, when stress and frustration that is normally like water of a duck's back just gets to me. It all seems so unimportant and futile. Sometimes I can go and run it off and at others I just want to sit and not think and not do anything.
Music affects me. It is not cool to be walking round the supermarket in floods of tears because the shelf stockers have got Rod Stewart playing. But then that is when the occasional 6 am supermarket run is a blessing.
There are days when I just can't run, or I start to run and simply have to stop. There are triggers here too: music, the view, the sunset; when this deep grief and heart-breaking pain wells up and I have what I can only describe as a deep seated instinctive urge to keen.
There are good, happy, lighthearted days too: laughing with over the silliest things with Alasdair and the girls. Attending a wedding, watching the sunrise over the Clyde on my commute, finding that Amazon has randomly sent me a clip-on pheasant?
The fact is , grief and life are uneasy bedfellows.
I have just read Waiting for the Last Bus, reflections on life and death, by Richard Holloway. It has helped a lot. It is a positive reflection on life and death: to understand death helps us think about the meaning of life and move on without guilt.
I am running and I am living. I leave this entry with the beautiful words of Vega 4:
Life is beautiful
We live until we die
When you run into my arms
We steal a perfect moment
Let the monsters see you smile
Let them see you smiling
Do I hold you too tightly?
When will the hurt kick in?
Life is beautiful, but it's complicated
We barely make it
We don't need to understand
There are miracles, miracles
Yeah, life is beautiful
Our hearts – they beat and break
When you run away from harm
Will you run back into my arms
Like you did when you were young?
Will you come back to me?
I will hold you tightly
When the hurting kicks in
Life is beautiful, but it's complicated
We barely make it
We don't need to understand
There are miracles, miracles
Stand where you are
We let all these moments pass us by
It's amazing where I'm standing
There's a lot that we can give
This is ours just for the moment
There's a lot that we can give