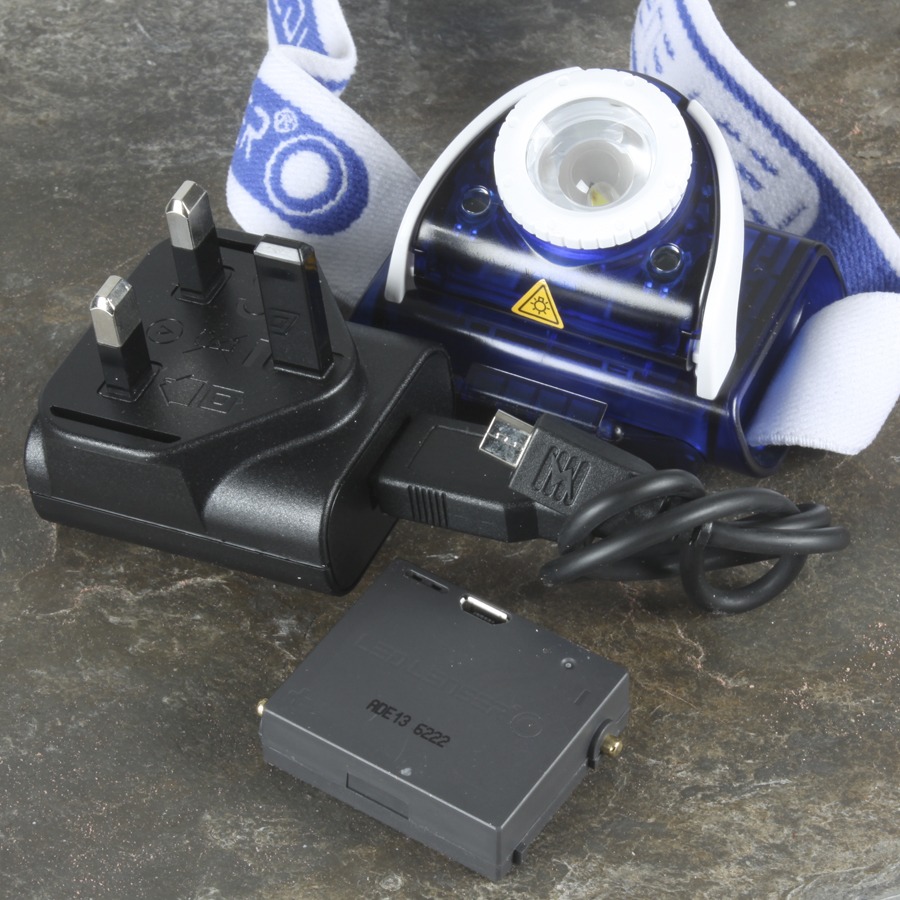 The 100 Miles of Istria race gave a good opportunity to put the LED Lenser SEO7R head torch through its paces over a lengthy night and over some serious mountain climbs and technical terrain.
I resisted the temptation to take out my trusty and preferred 'waist' adapted torch, packing it in my drop bag for the 2nd night. However, I did take the precaution of packing some spare batteries in case the chargeable battery did not last, and a back-up hand held torch.
The lock setting was particularly useful for when the torch is crammed into a small tight space in your race vest/pack. There is no risk of you accidentally turning it one when packing, rummaging in your pack or if anything else in the pack presses against it.
During an initial play with it and brief trial run one evening in the park I had failed to pick-up on the adaptive lighting setting, which when enabled adjusts the brightness of the beam based on conditions. With hindsight this might have been useful in terms of saving battery life. On the other hand based on the conditions there may not have been much saving. Since getting home I have been looking at this setting. In theory it is an easy sequence of press and hold on the on'off button, however, I do not find it particularly intuitive and find that there is a degree of uncertainty as to whether or not it is set.
When it became dark enough for me to put the torch on I simply did not think about the brightness of the beam. I was on rough, rocky mountainous terrain and forest paths and needed the benefit of the 220 lumens to pick out my path and the route marker flags. The consequence of doing that just did not occur to me. Also having got it set comfortably on my head and angled there was an unconscious reluctance to fiddle about with it. I did not use the full length of the beam choosing to draw it in to focus clearly on a shorter area of what was probably a bit less than half the 130 m maximum. I found that having set it at that distance I did not need to change it.
It is lightweight (98g) and stable especially when worn over a buff/headband. Initially it was comfortable and I was barely aware of its presence, however, inevitably, after a few hours I became more aware of it and a slight pinching/pressure on my forehead even with a buff underneath. This is not a specific niggle to this model to be fair I think it will occur with any head torch.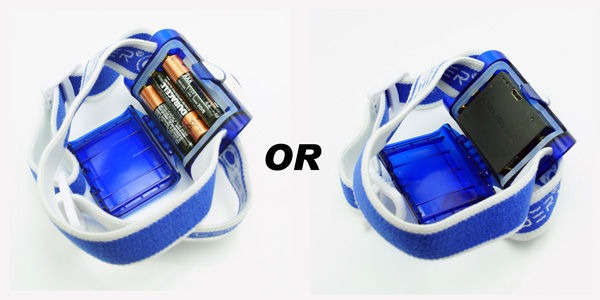 The re-chargeable battery can last up to 20 hours, but that is on low beam. After 4.5 hours I noticed that it had dimmed significantly, and wondered if I had put it on low beam as I had left the previous checkpoint, but no it was the battery starting to fail. After almost exactly 5 hours it went out: literally with no flicker or warning, which was somewhat disconcerting. The 5 hour battery life on full beam is noted in the specification. Luckily I was on a section of fairly even forest track and my hand torch was easily accessible. It was easy enough to change the batteries. After a further 2 plus hours I was finished with the torch. It may have been my imagination, but I had the sensation that the beam was already beginning to dim again at that point. (I had put 3 brand new Duracells in it). So, those 220 lumens come at a cost.
Unfortunately, I had to withdraw from the race and so did not have the opportunity to use it on a second night.
In summary, this is a good head torch that ticks boxes and which I will continue to use in spite of my preference for not wearing head mounted torches and one which I would happily recommend to people.
Pros
Easy to use – if you can remember the click combinations
Compact & lightweight (98g)
Belt/pack clip
Clear, bright beam on both settings (up to 220 lumens)
Good length of beam (up to 130 m)
Good ajustibility (beam, length of beam, angle of beam)
Adaptive light setting
Re-chargeable and able to take single use batteries
Lockable to prevent accidental switching on
Cons
Battery life: 5 hours on full beam does not really cut it
Hard plastic construction which becomes uncomfortable during prolonged use/wear
The battery has a tendency to pop out when charging (thus preventing it from taking a charge)
Suggested Improvements
Locating the charging slot externally
A better re-chargeable battery with a longer life
Softer casing to provide greater comfort.
In conclusion, even with my niggles this is a good head torch and one that I will continue to use on a regular basis. It's next outing will be on the Great Glen Ultra in July.
I do have some thoughts regarding head torches in general. Why does no-one think to add/provide some form of pad to create added comfort between the torch and the wearers head? Or use a softer, thicker more rubberised material.
Why are there not more manufactures producing an additional/optional waistband for torches? Or even a clip mechanism that would enable it to be attached to a belt, waistband, waist-pack.