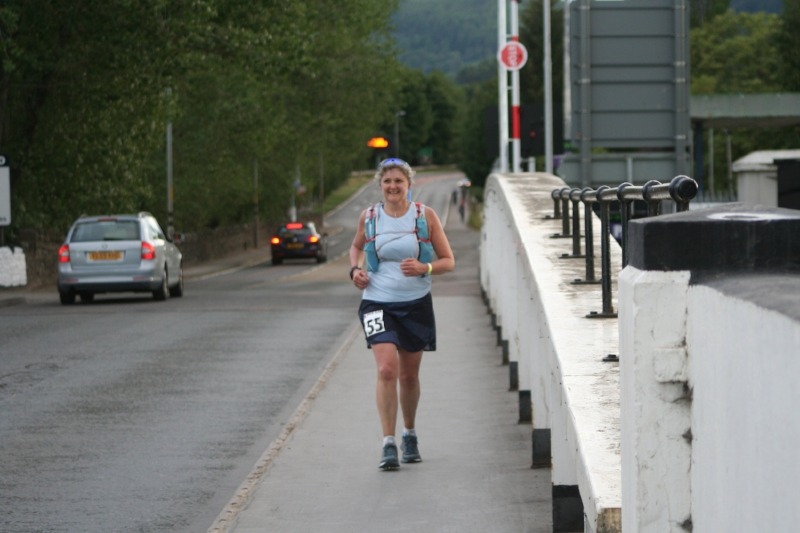 I would never have imagined that the Scottish Highlands would have been the location for heat conditioning for the Gobi Desert or that the Great Glen Ultra would be my last long run for my Global Odyssey Gobi 100k challenge. Surreal as it seems that is how things roll sometimes.
There is history.
My first crack at the Great Glen Ultra in 2014, on the low paths, was fairly darn good. I surprised myself with a finish a tad over 17.5 hours. There was a bit of grumping; Alasdair and I missed each other at Invermoriston because I had the audacity to be ahead of schedule; and I arrived in Drumnadrochit a bit worse for wear looking rather pale and grey; but I got over it and got the job done.
Team BAM then decided to move the route up onto the high paths and I felt that I just had to give it go which I did in 2016. Not a good day at the office. Stomach issues between 12 and 47 miles and I almost dropped out at Fort Augustus. At Invermoritson I hooked up with Mike who was having a bad day too with a knee injury. Ironically as his day got worse mine picked up. Mike called it quits at Drumnadrochit and I then hooked up with my buddy Katherine who had trotted past us on the way over. She was now having a bad time with blisters. We persevered and finished: 20.5 hours.
I knew I could do better especially if my stomach behaved, so back in 2017. I dropped out at Laggan; the second checkpoint. Stomach problems again.
A glutton for punishment I signed up again for a final crack at it. If I could not get a good run on the high paths this year I was going to call it quits and accept this race as a nemesis. All runners have one. Was this going to be mine? In a word no. I acquitted myself well. It was a good day at the office. I had got my training right; I got my fluids and nutrition right; I paced it just about right too. Here's how the day went.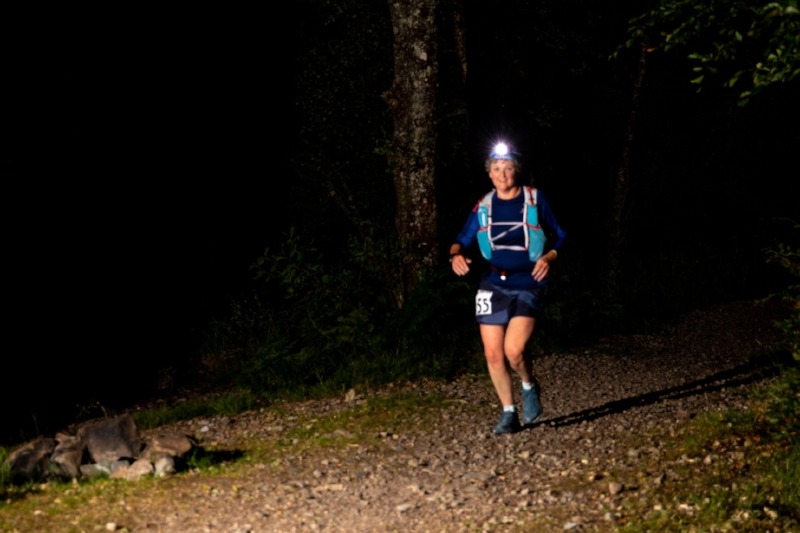 Expectation: it is all about setting your expectations (and training of course). Set them too high and the risk of pushing too hard and failing rises. Set them too low, there is no challenge. I thought carefully about my expectations this year. My training had been solid and on track, and I was running strong. Theoretically, I could aim for between 18 and 19 hours but; there were a number of 'buts'. The forecast was for a warm day sitting in the low to mid 20s which was good given that I would heading to the Gobi five weeks later: an opportunity for some heat conditioning. It also meant that I was probably going to be slower, but that was good too, as I needed to be sure to recover for the Gobi trip. Fluid management was going to have to be spot on too. One of my persistent failings. Finally, a move at the start added an extra 1.5ish miles to the course. This meant adjusting my plan and re-setting my timings for the checkpoints. Taking all of this into account it was more likely to be 19 to 19.5 hours.
All good to checkpoint one. I kept to my run walk plan along the canal, keeping things steady, taking small amounts of water and sports drink regularly and a couple of small snacks. My stomach was behaving itself too. It was warm but not too warm and I was enjoying the night running.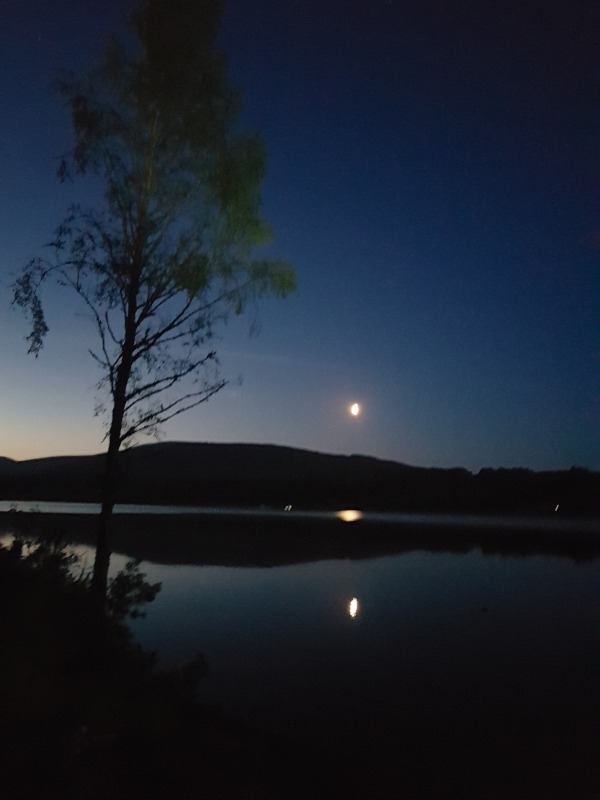 There was a half-moon hanging in the sky that never got truly dark. The dawn breaking over the loch was spectacular and well worth a brief stop to take it in.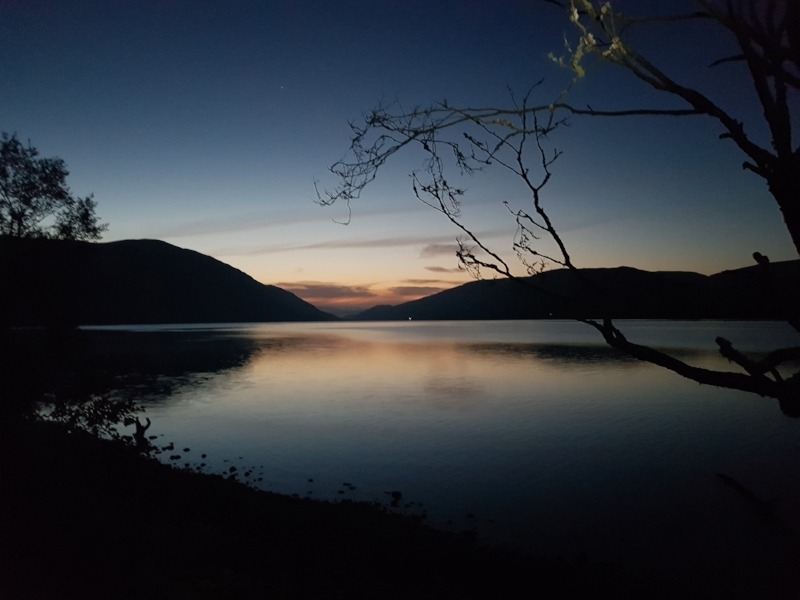 Some rice pudding, bottles topped up and fresh snacks packed and I was off. I ditched my head torch not long after passing through the checkpoint. Another great welcome into the Laggan checkpoint, another quick snack and re-stock and away before the emerging midges got me.
If I could say anything went wrong it would have to be my progress between Laggan and Fort Augustus. I have no idea what I was playing at. I thought I was making good steady progress, but twenty minutes seemed to just disappear, vanishing into a temporal warp. Maybe I passed through a temporal warp. Or maybe, I was just enjoying the early morning and the scenery too much. I love this section.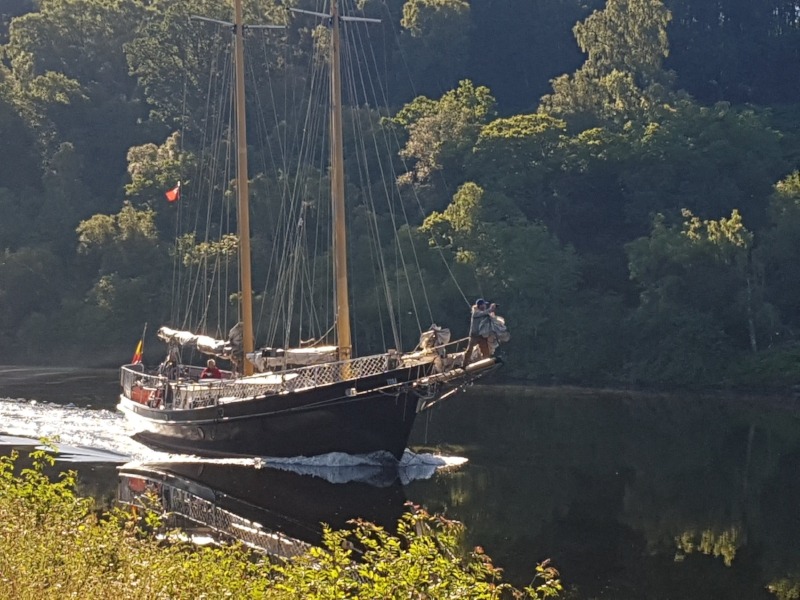 However, as I dropped down onto the canal and spoke to another runner I realised I was playing a bit fast and loose with the cut-off especially as we were unsure whether or not it had been adjusted to take into account the change to the start. I needed to push so adopted my run walk strategy again but pressing harder with the running and speed walking. Ada welcomed me into the checkpoint and duly chivvied me out to ensure I was ahead of the sweep.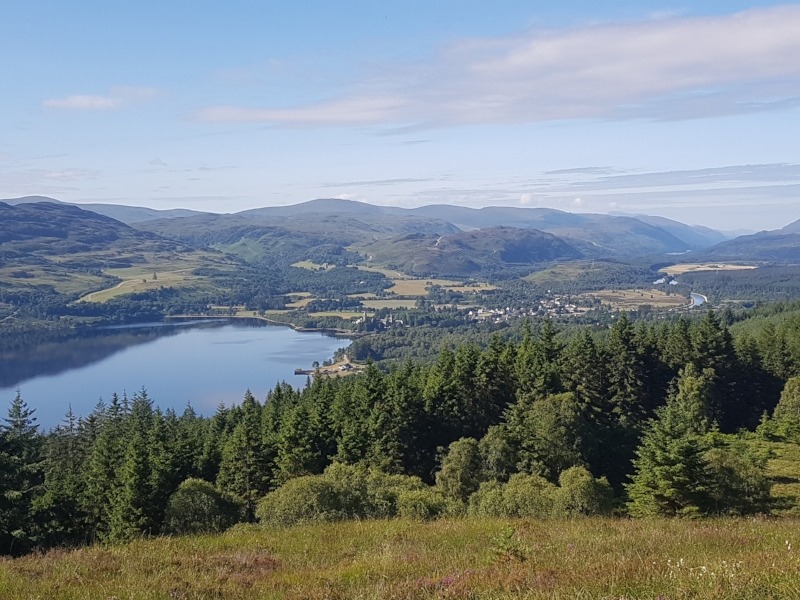 Onto the high paths next and I was going to have to push it to make the Invermoriston cut off. It was a hot climb up out of Fort Augustus and I had forgotten just how undulating it was once up there. It may sound clichéd but the views really did make it worthwhile. I charged into Invermoriston in a bit of a panic thinking I only had ten minutes to spare, but no, an adjustment had been made and I was well within the cut: phew! Helen kept me right, allowing me just enough time to recover my equilibrium but not outstay my welcome.
On the way out I bought an ice lolly which I enjoyed as I started the climb back up to the next set of high paths and more spectacular views. Knowing that they were coming kept me motivated to move as quickly as I could to each view point. I just about had a heart attack when I came round a corner and saw a runner lying flat out on the track. What the….? Are they moving? Wait a minute is that Ivan? I started to reach for my mobile when he moved. It was Ivan. He was taking one of his power naps, in the middle of the track. That got the adrenalin racing. He was fine.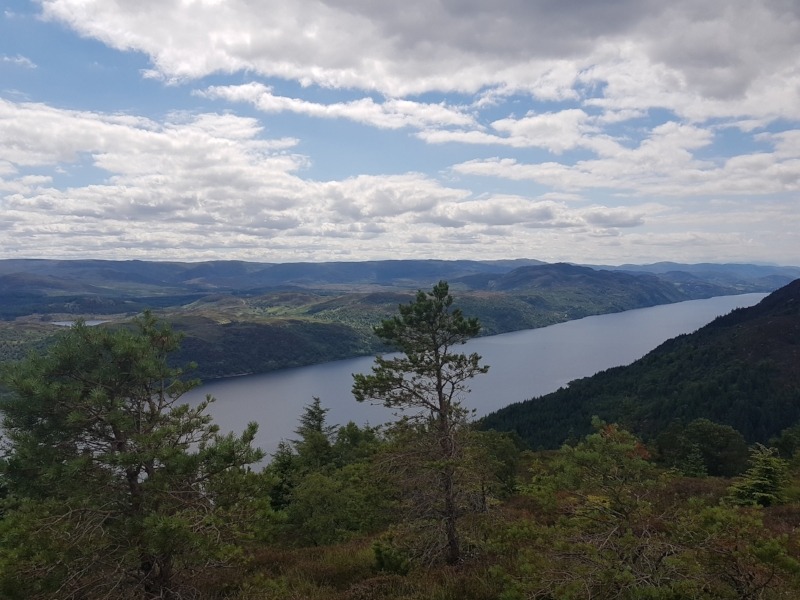 It is at this point when the game of leap frog starts as runners take dips and then get their 2nd or 3rd wind. I had already passed a couple of others. Then Ivan caught up, we ran together, for a while and chatted then I pulled ahead again and then he did. That was the pattern set not just with Ivan but other runners too.
The offer of lemonade at Grotaig went down well. It was so good in the heat! Ivan notched it up a gear; he always runs strong into Drumnadrochit and to the finish. Another great welcome and plenty of helping hands to re-stock, change my socks and top. A bit of a debate as to how long it would take us to finish. Lorna (a speedy) reckoned four hours. That felt a bit optimistic. Another ice lolly and then that climb. I was with Kath at this point. It took us an hour and half! It just seemed to go on for ever. It was extremely slow, but neither of us was physically capable of doing it any faster. Andy caught up with us on the way and then we all ran together for a while, but then it was my turn to pull ahead.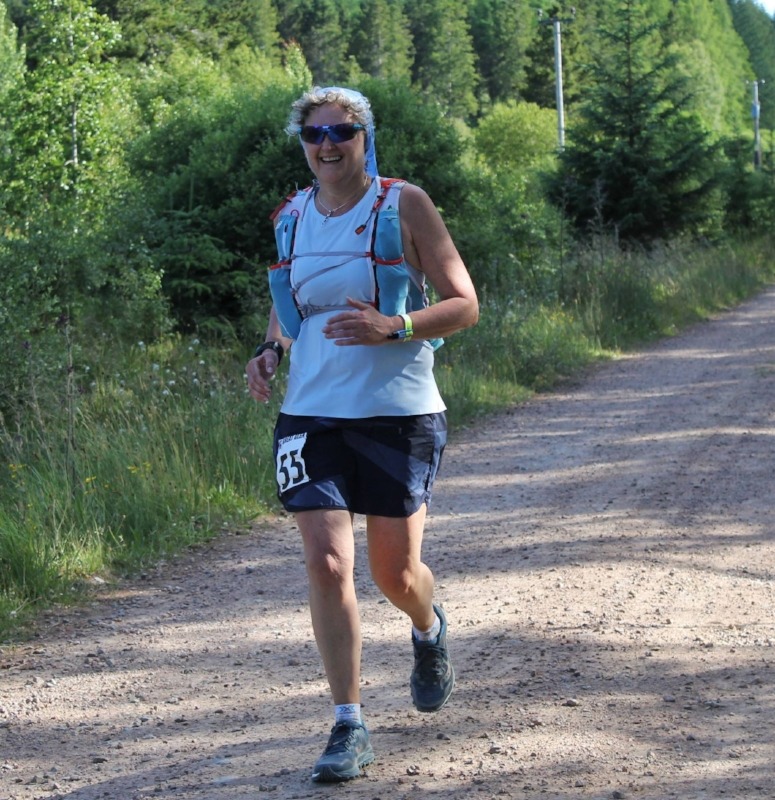 A tremendous welcome, as ever, from Fiona and Jenni and the Loch Laid crew, and ginger beer! I must have drunk a gallon of it. I made sure to avoid the 'princesses and wimps chair'.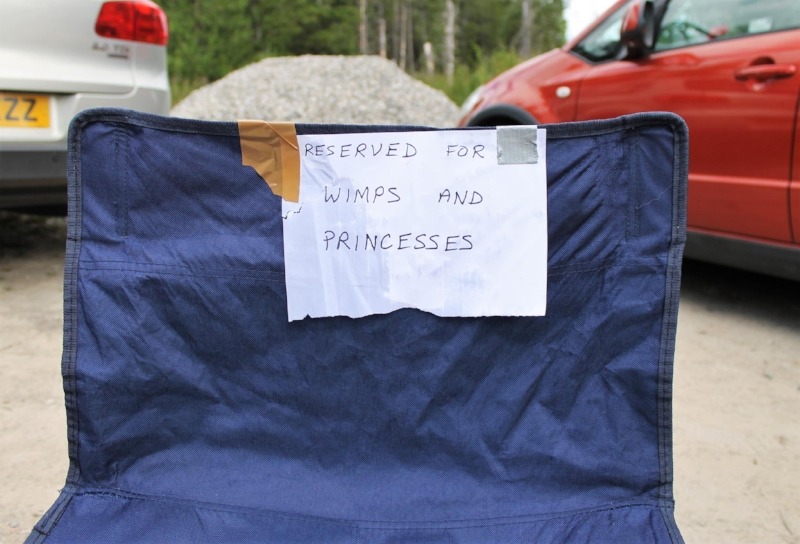 The final check point, but also the knowledge that the last 10 miles takes forever. It shouldn't but it does. It always feels much longer. The interminable section of tarmac, the long haul through the woods desperately hoping that each twist and turn will reveal 'that gate' which marks the final drop down to the stadium. But it is still three miles from there. I get passed on the tarmac and never catch them, but then through the woods and near the gate I pass a few. Finally on the flat and cutting over to the canal I spot another small group. I can catch them, if only I could catch them, but no. They too can smell the finish and put on an extra burst.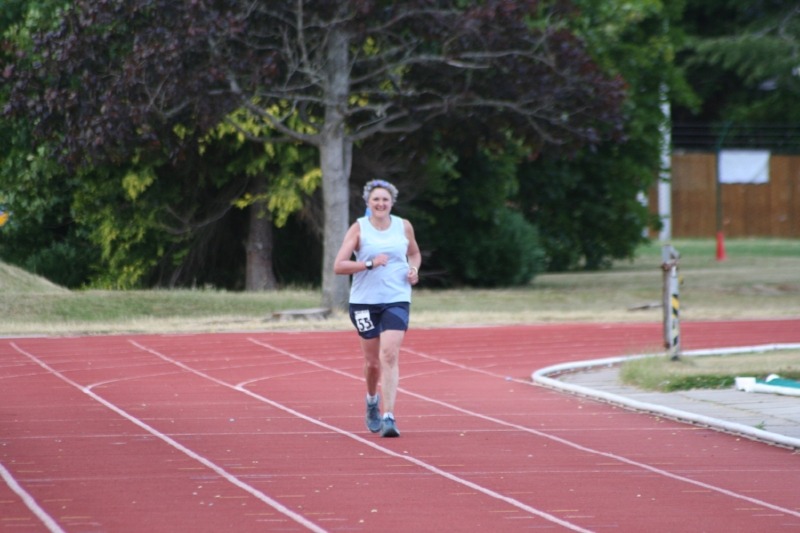 Then it is onto the stadium track for a lap of honour and it is indeed a lap of honour to finish in 19:43. Slower than predicted and I kicked myself over the time lost earlier and questioned whether I could have pushed harder over the last ten miles, maybe. However, setting that aside, the confidence gained from feeling strong all day, from coping with the heat, from maintaining a steady pace and from getting my nutrition and hydration right far outweighed any disappointment with the time. And the time, well, it was considerably better than 2016 and the course was longer.
Thank-you team BAM, one and all, and my fellow runners for an epic day out.