Virtual race? What's that? These were the first questions that people asked with a slightly perplexed look on their faces. After explaining the next comment was generally; 'Oh. But it's not the same is it. What's the point?'
As we had watched the 2020 race calendar virtually wiped out, race by race, month by month and our aspirations and plans along with it; we had been cast adrift and left to re-define our running.
The cruelest and hardest blow for me was loss of my final Global Odyssey trip. The irony was not lost on me: an odyssey is defined by adventure, set-back, learning and acceptance. I accepted that it was going slip a year. I was going to have more time for additional research and planning. Time to fine tune the expedition.
I entered lockdown training with a fine set of aspirations to train multiple times a day as well as continuing to work full-time. Yeh, right! Work has been full on and challenging at times, (but I am lucky to be working), and inevitably with no milestones the motivation slipped especially with the distraction of the garden and companionable walking with Alasdair.
Then the virtual races started to appear, and yes, my initial response was sceptical: it won't be the same; different route, different atmosphere, no buzz, no camaraderie. What's the point? It's not a level playing field; some will run flat, some will run long, some short, some on tarmac and some on trails. I didn't really get it.
Then the Virtual West Highland Way race was announced. The West Highland Way race is iconic. It is special for so many reasons not least the atmosphere and 'the family'. The family rallied around it and there was a real buzz of excitement building. My interest was piqued. I mulled it over for a bit and then thought why not.
The West Highland Way Race, 95 miles from Milngavie to Fort William with 14k of elevation, is one of the toughest challenges that an ultra-runner can take on. Add to that incredible organisation, volunteers, support crews and the bond between the runners it becomes a magical event; one that I experienced in full reality in 2015. I achieved what I wanted that year and so had more or less decided that it would be a one off for me, but there was always a bit of an itch that would periodically surface. Would this deal with the itch?
I quickly realised what the point was here.
The challenge. Make this as challenging as I could running locally from my doorstep and around my work schedule.
The family. An opportunity to re-engage with and support my running family and buddies and share our enthusiasm and experiences. We were all doing this differently and setting our own goals.
Motivation. Kick start my motivation and focus on something. Give my running a purpose and make it less aimless.
During lockdown my longest runs have been around half marathon distance so 'going long' would be a high risk strategy. My goal was to cover the distance with shorter runs with the challenge of running every day and twice a day on some days. I have an urban wild park and woodland on my city doorstep so could up to a point emulate the trails. The terrain is far from flat so I could aim to build in as much elevation as I could. I had a plan.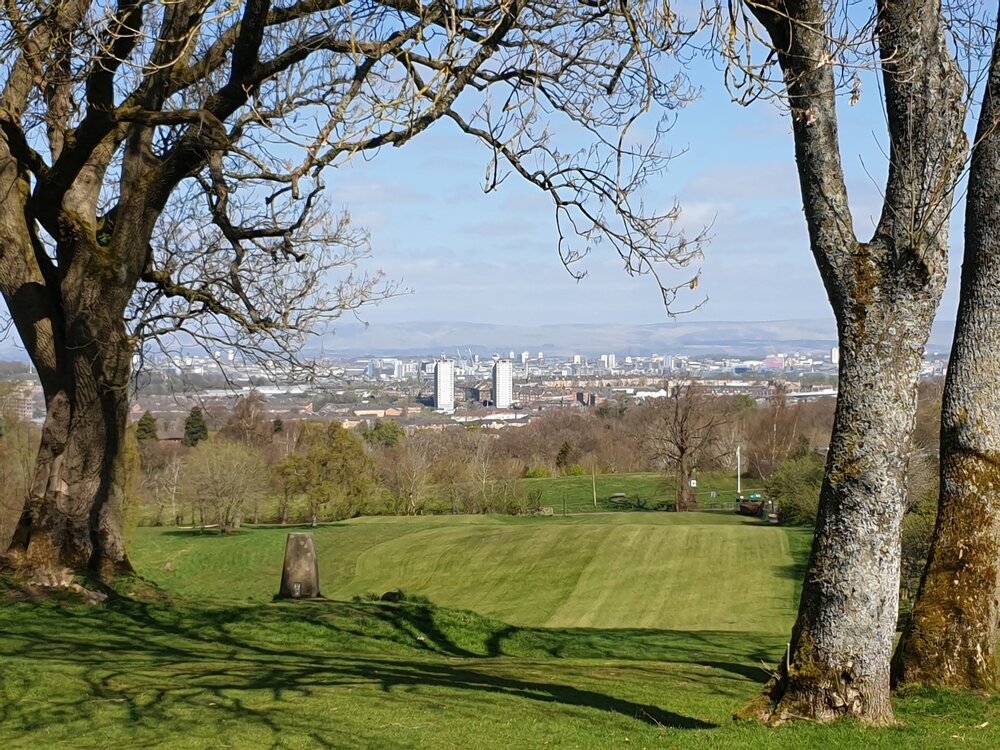 Day 1 and the idea to stay up or get up to run a few miles at the midnight start was a nice thought, a good intention that rapidly disappeared as I lolled on the sofa nodding off to sleep. Two runs a day meant a 5.30 AM start to enable a run before as well as after work. The two runs got me to virtual Drymen. That wasn't too bad and great to be seeing everyone's posts and photos.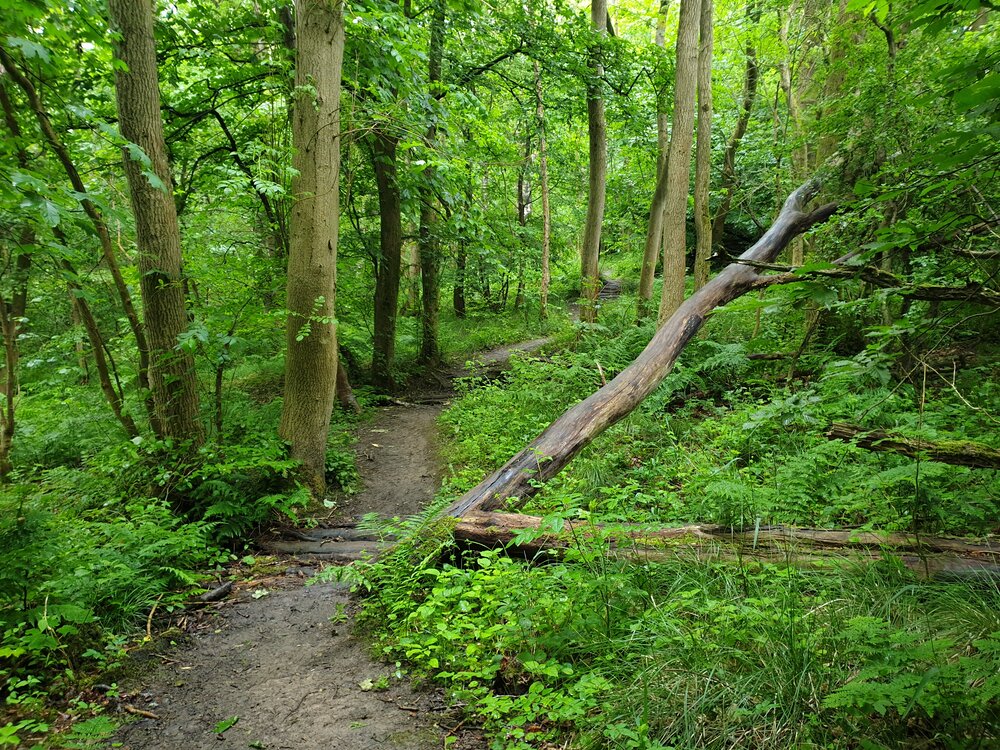 Day 2 a more leisurely start and a single 13+ mile run got me close to Rowardennan. It was an interesting route choice: very technical and the elevation gain was OK but not as much as hoped. It was hard and on balance I probably made it a bit too hard which cost me a lot of time and energy. It also confirmed that the decision not to go long at this point was right.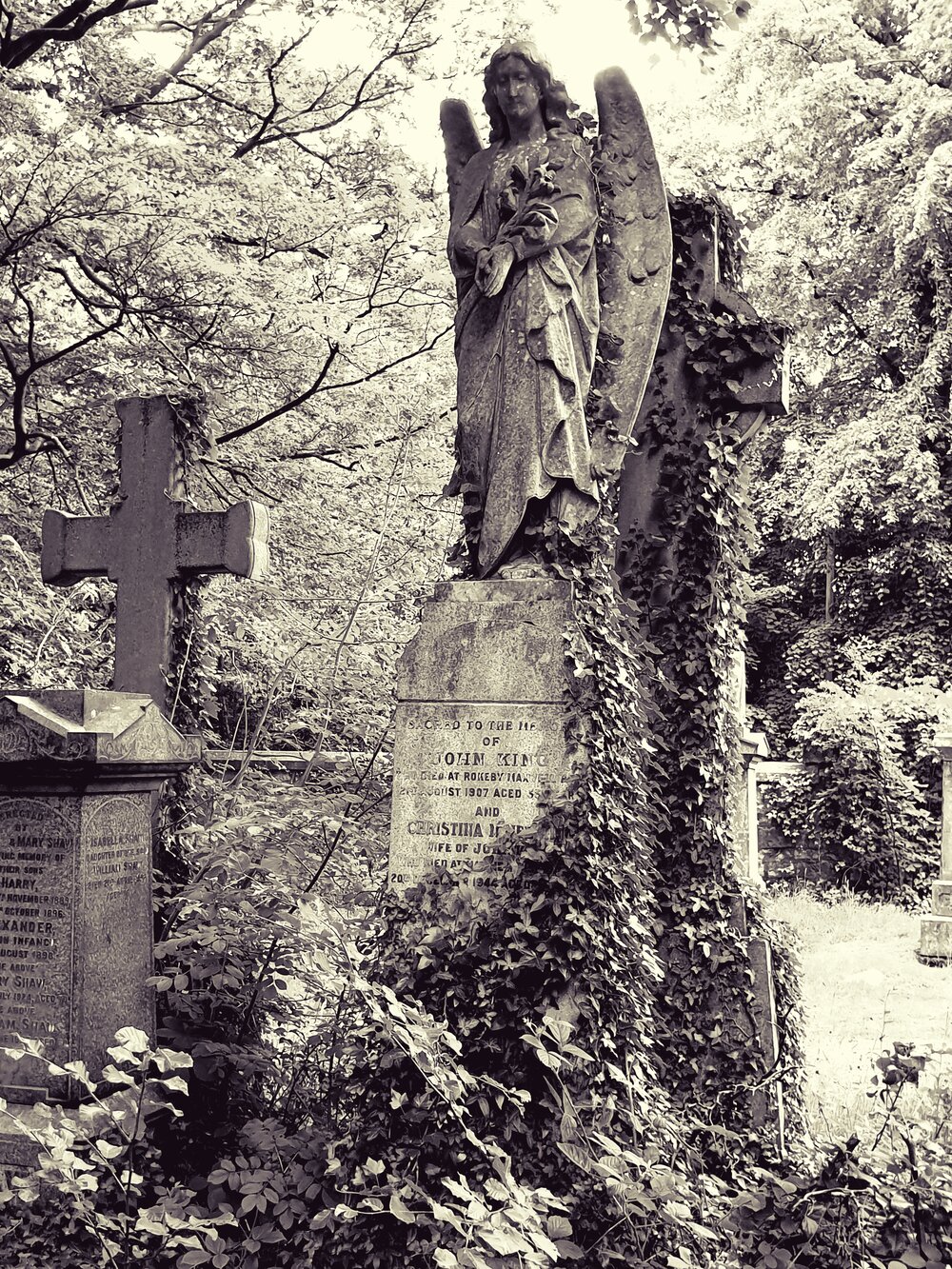 Day 3 the 'graveyard shift' and leg 1 completed. Another single run of 10+ miles. I was not feeling the love and it was slower than a slow thing. Even bumping into a 'tapps aff' Gavin thrashing out his first leg didn't boost my mood. I took a less technical route and mixed it up a bit doing a tour of the graveyards as well as the park. There was a lot of faffing about taking photographs. More time lost, which did become something of a regret as my week progressed.
Day 4 another two run day totaling 12+ miles and I was at the top of Crianlarich and heading for the roller coaster. I was feeling a lot fresher and my pace was picking up. Loving the chat and photos. So inspiring, especially Ruth. What a gal, so inspiring.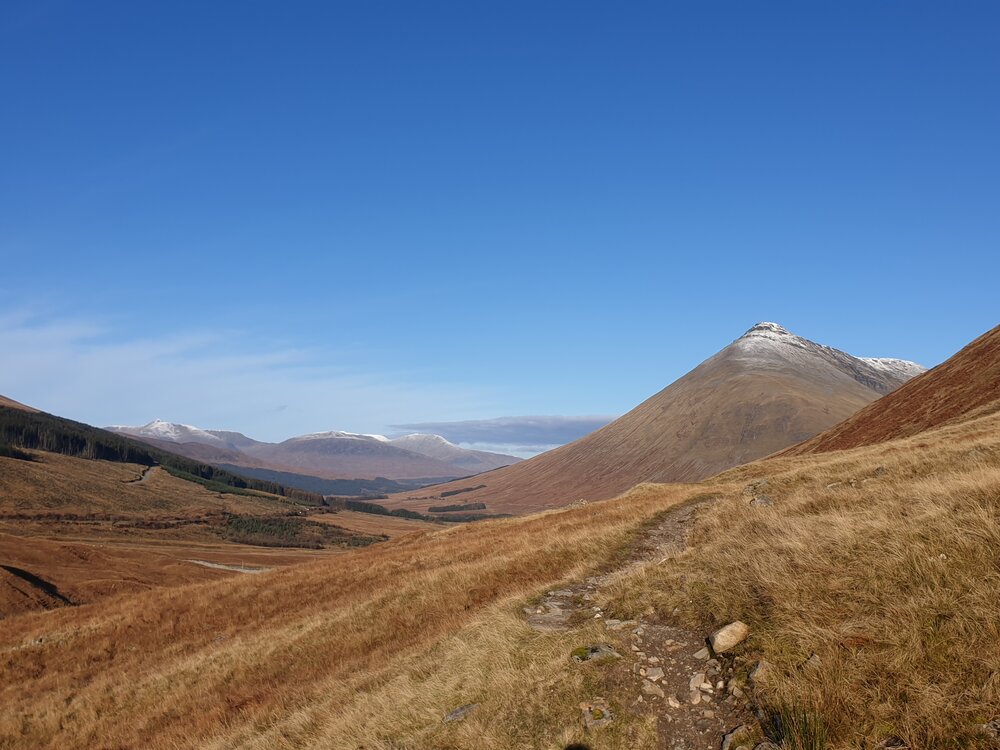 Day 5 was a tired day and so I decided to drop my 2nd run and was rewarded by a short socially distanced visit from Rowan. That said, I reached Tyndrum and the next run would complete leg 2. I've nailed my short route with decent elevation and even when tired my pace was OK.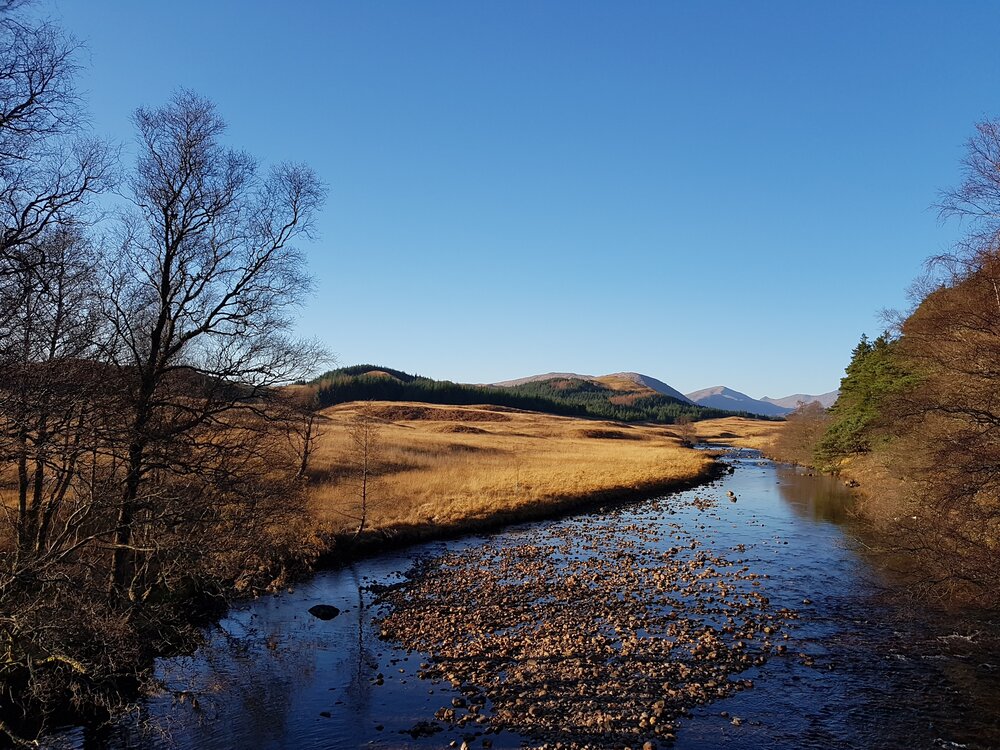 Day 6 back to two runs and getting a bit 'speedy' although I use that term loosely. I am now passed checkpoint 2, Victoria Bridge, and well on my way along the military road over Rannoch Moor.
Day 7 didn't go to plan. I had hoped to get to the bottom of the Devil's staircase over two runs. I was tired, sore (hamstring niggling) and feeling a bit 'blergh' so it was 1 run to get off the moor through the Glencoe Ski centre and just past the Kingshouse.
Day 8, I am now held together with tape, the niggly hamstring turning out to be a niggly tendon and adductor. This running every day lark and twice some days is taking its toll. It is almost harder than a single effort over a weekend. Virtual racing is indeed challenging, all the more so when work is doing my blood pressure no favours. I spend all day at my desk shouting 'wait for me' as more and more people post their finish. But I blast out a couple of strong runs and get myself to the top of the fire track. I feel awesome! I feel invincible! Roaaar! Best ever crossing of my nemesis the Lairig.
Day 9, 4.9 miles left to do. I am strangely emotional and nervous. I wake early and decide to go out and get the park to myself to savour these last few miles. I can coast down into Fort William, except that in my virtual WHW my non virtual route is rather undulating. Quite a lot of thought went into this last few miles. I could have done them the previous day, extending my post work run. I could have saved them for Sunday morning to emulate the reality that I will always finish on the Sunday morning of the real race weekend. However, since this was virtual event I was going to take the opportunity to experience the feeling of finishing on the Saturday in a time that I could only dream of. Ah, the joys of the virtual race. I didn't quite make the elevation, but 10,800 feet courtesy of the southside of Glasgow geography is not too shabby. Neither is 95% off road.
When I reflect on event I find that all the same thoughts and emotions are there as would be with a non virtual event: my body is tired and feels like it has worked hard; the elation and sense of achievement; the highs and lows; the strength that you gain from the support, enthusiasm and shared experience. It is all there. The main difference is the logistics and strategy. The routes, the level of challenge and the goals are yours to make. The spirit of the event is there for the taking. One last really important point about virtual events. They make the events accessible to many runners who might not have signed up; who might have thought it was beyond them. Now they have had a taste, they can dream big and go for it.
Now, that itch: this may just have exacerbated it.