Thanks to the lengthening days this is a bit of a preview rather than full review of my recently acquired LED Lensor SEO 7R head torch. Apart from playing about with the settings and beam in a dark room at home I have only managed to take it out for a trial run once in the local park.
In general I am not a fan of head torches finding them an uncomfortable irritation, to the extent that I have adapted a couple, by cutting the headband and adding a fastening, so that I can wear them round my waist.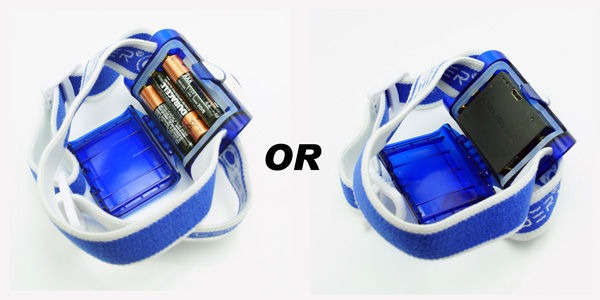 The SE0 7R is compact and lightweight and it has a re-chargeable battery that can last for up to 20 hours depending on the level of beam you use. When it runs out you can swap in 3 AAA batteries. It is operated by a single button the top which also adjusts the settings: low beam, high beam (220 lumens), flashing or switching to a red night vision setting.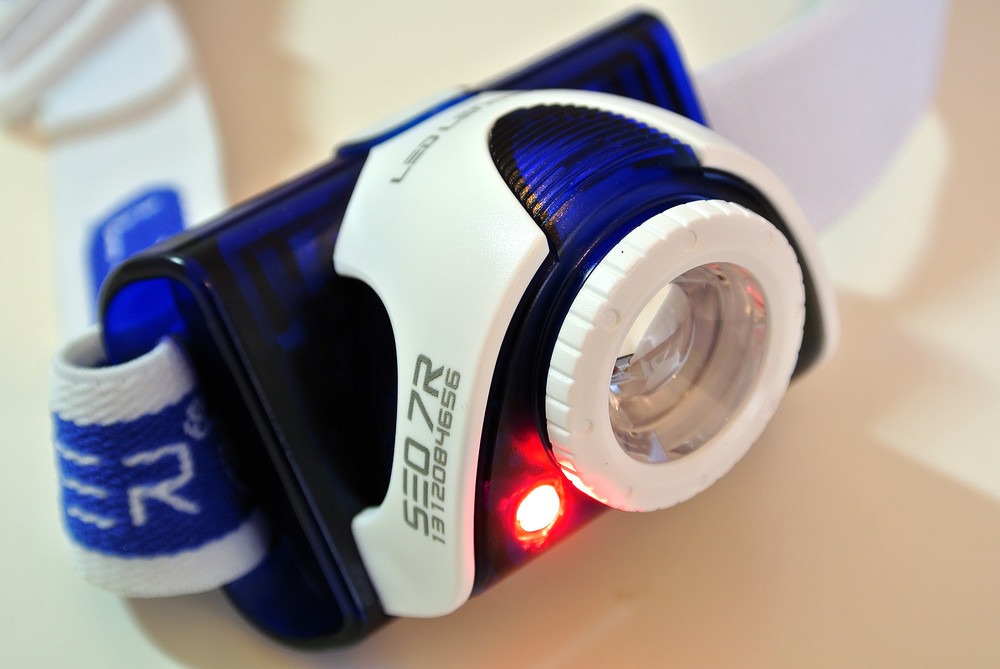 It is also possible to lock the torch so that it cannot be accidentally switched on. The light fitting can also be tilted forward and the diameter of the beam adjusted. It has a single, easily adjusted head strap with has a small clip on for hanging it on a pack or belt when not in use; a really handy feature.
When I took it out I found that it fitted snuggly and did not move much and it felt nice and light, so all good on the wearability. It provided a good clear light and being able to change the angle, diameter and intensity of the beam make a good flexible piece of kit for use on different terrains. I am still trying to commit to memory the button function for adjusting the light, and had a few interesting moments with it in the park. I really like the clip for attaching to a pack and the locking feature. I have always felt uncomfortable with the number of batteries I go through with my head torches so to have a lightweight rechargeable battery is a real bonus.
My initial response to this torch is that it is a good piece of kit and good value.
For me the true test will come when I do the 100 miles of Istria event in April when I will be running over 2 nights on unknown trails with varying degrees of technicality and I will post an updated review at that point.